Welcome back to reality, friends!
My lack of posting in the last week or so has been due to my final preparation for, enjoyment of, and (somewhat crazy) return from Spring Break. I will be sharing tips, stories, and photos in the coming days, so be sure to keep checking back in.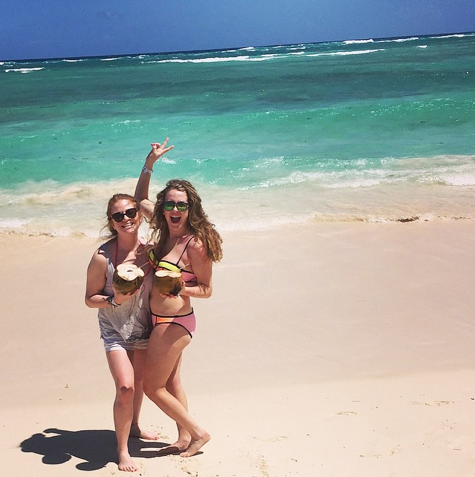 Via INSTAGRAM
Check out the links below for a couple of things I am LOVING this week.
THE STYLESILIKE LIST
J.Crew has more cool shoes this season than my wallet/closet can handle. My silver pair has been thoroughly loved, so I am thinking of investing in THE GOLD BIRKENSTOCKS as soon as possible. NEW BALANCE SNEAKERS are also a must-have purchase. Surprsingly, I don't own a single pair of d'Orsay flats, so I am deciding between THIS FABRIC OPTION, THIS METALLIC OPTION, & ESPECIALLY THIS CRACKED LEATHER OPTION.
Fashion Month may be over, but I am still loving LIVINLIKELARZ'S NYFW NECESSARY OBJECTS shot by the ever amazing LOUISA OF THE LIFE OBSERVED.
While we still don't make as much as our male counterparts, women are working hard & making money. WE SHOULD BE ON THE MONEY. Check out this super badass campaign to make that happen.
This is a VERY INTERESTING INSIGHT into why we feel the need to upload all those photos with #TBT & #FlashbackFriday.
I am loving the CLASSIC PIECES that Alicia Tenise featured this week.
Hope your week is off to a fabulous start!
Be sure to check back next Monday for the next edition. XO
ERIN ★
#STYLESILIKE are meant to be shared.