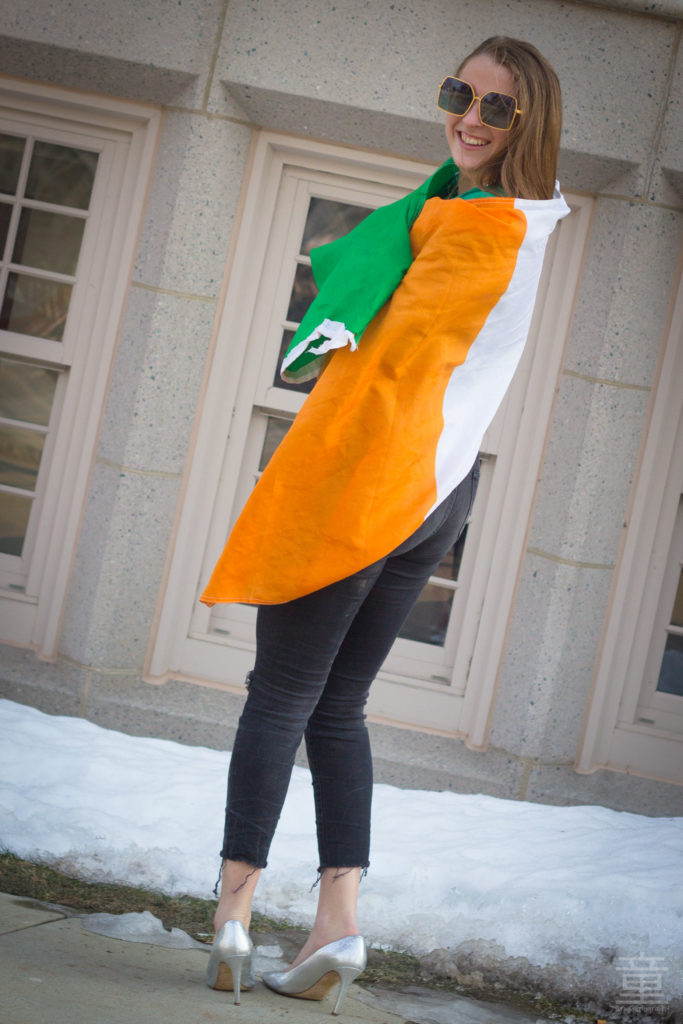 St. Patrick's Day is one of my favorite holidays.
I promise it's not just because my name literally means Ireland.
I started celebrating this shamrock-filled holiday this weekend at an all-day bar crawl in Boston with my best friends. Not only are my grandmother's parents both originally from Ireland, but I had the opportunity to study there last fall at the National University of Ireland Maynooth.
As is the Irish way, I will be continuing to drink beer with my #PartyOfSix Boston College girls, who I met in Maynooth, tonight. I hope your day, like mine, was filled with treats, luck, and a kiss from someone – whether or not they are Irish!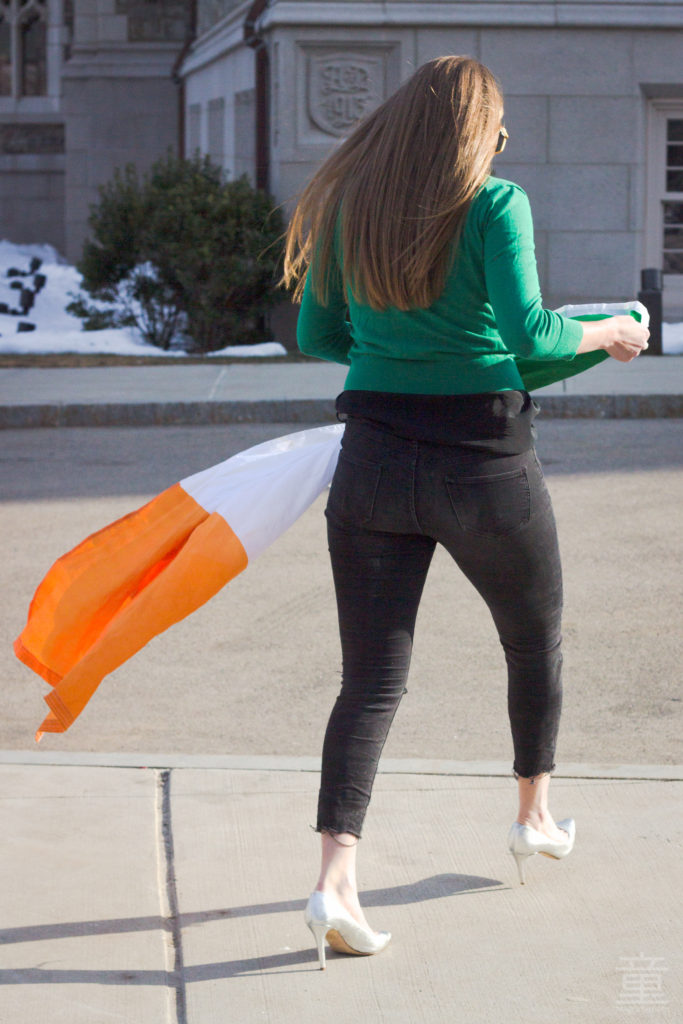 I am delighted to share a special recipe from my great-grandfather, James Cleary, with you today. It's best hot out of the oven with butter and served with a pot of tea.
POP'S IRISH SODA BREAD
Grease 9 inch round pan.
Preheat over to 375 degrees.
First Bowl:
3 cups of flour
1/2 cup of sugar
1/2 teaspoon of baking soda
1 teaspoon baking powder
Second Bowl:
1 1/2 cups of seedless raisins
3/4 cup of sugar
2 eggs
1 1/3 cups of buttermilk (shake the cartoon to mix the buttermilk before pouring it.)
Pour bowl #2 in bowl #1.  Mix into a thick  batter.
Pour batter into greased pan.
Decrease oven to 350 degrees.
Cook for 50 – 60 minutesuntil toothpick comes out clean.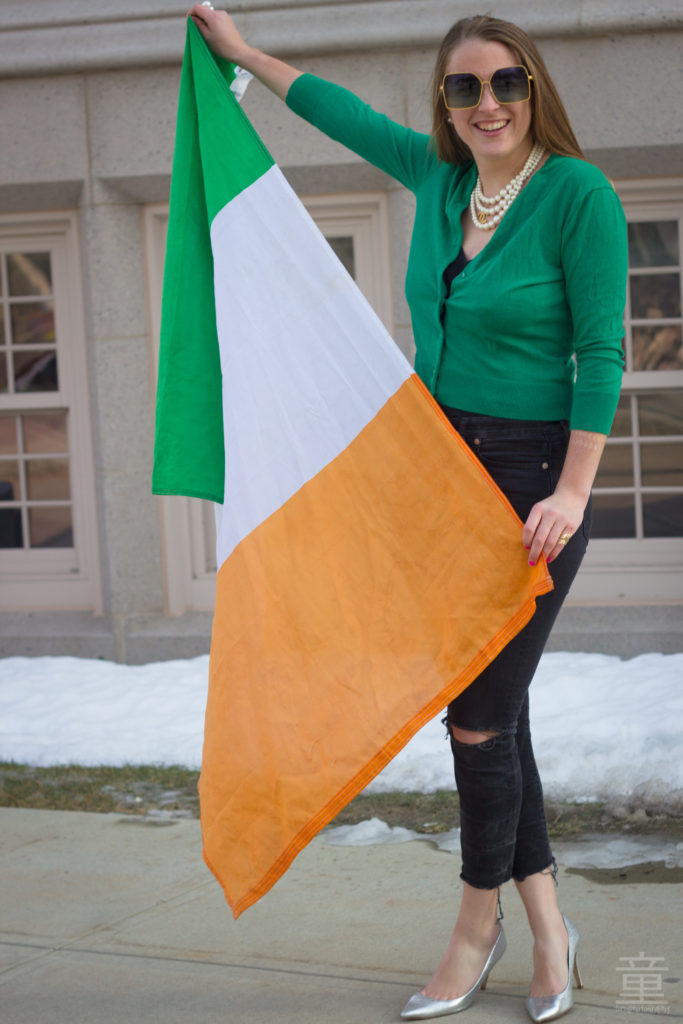 Love this outfit? You can shop the links or the widget below by clicking on the items you like!
WILDFOX SUNGLASSES | MADEWELL SKINNY JEANS | LULU'S SILVER PUMPS | J.CREW SILK CAMI | J.CREW JACKIE CARDIGAN | EQUIPMENT SILK CAMI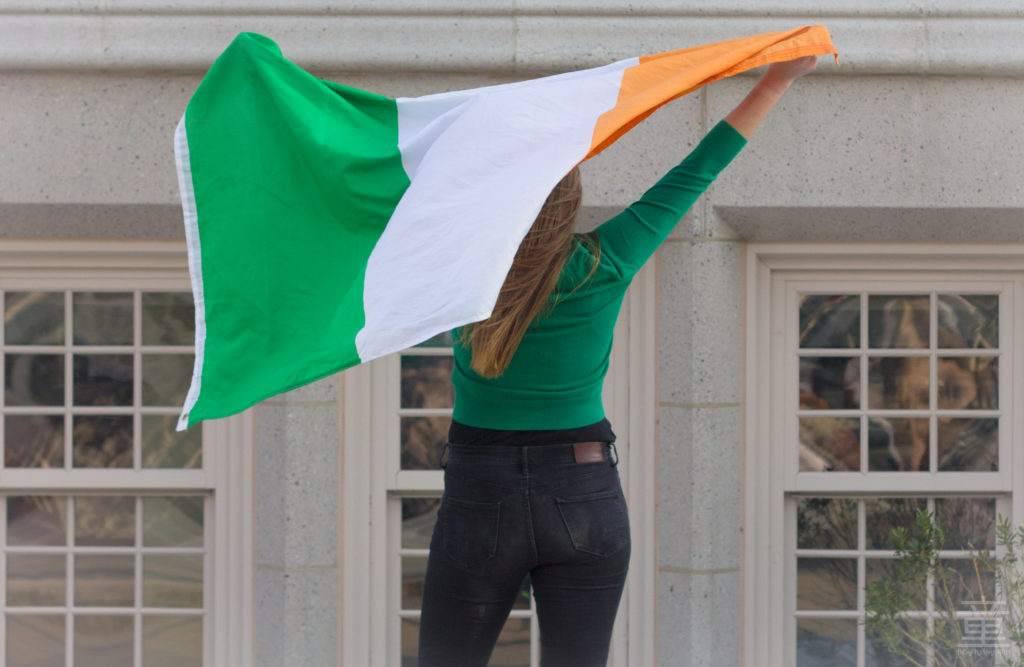 Slainte!
ERIN ★
#STYLESILIKE are meant to be shared.