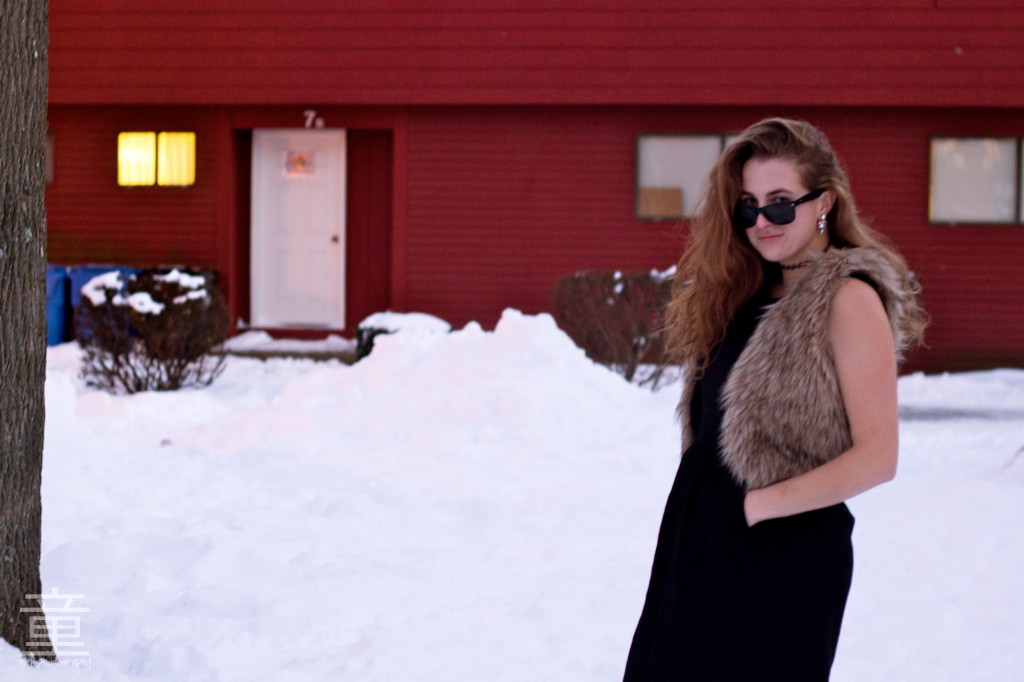 Spring has sprung… I think!
American Eagle Vest // SIMILAR | GAP Dress // SIMILAR | Brandy Melville Choker // SIMILAR | BIRKENSTOCK METALLIC ARIZONA SANDALS | J.Crew Earrings |RAY-BAN WAYFARER SUNGLASSES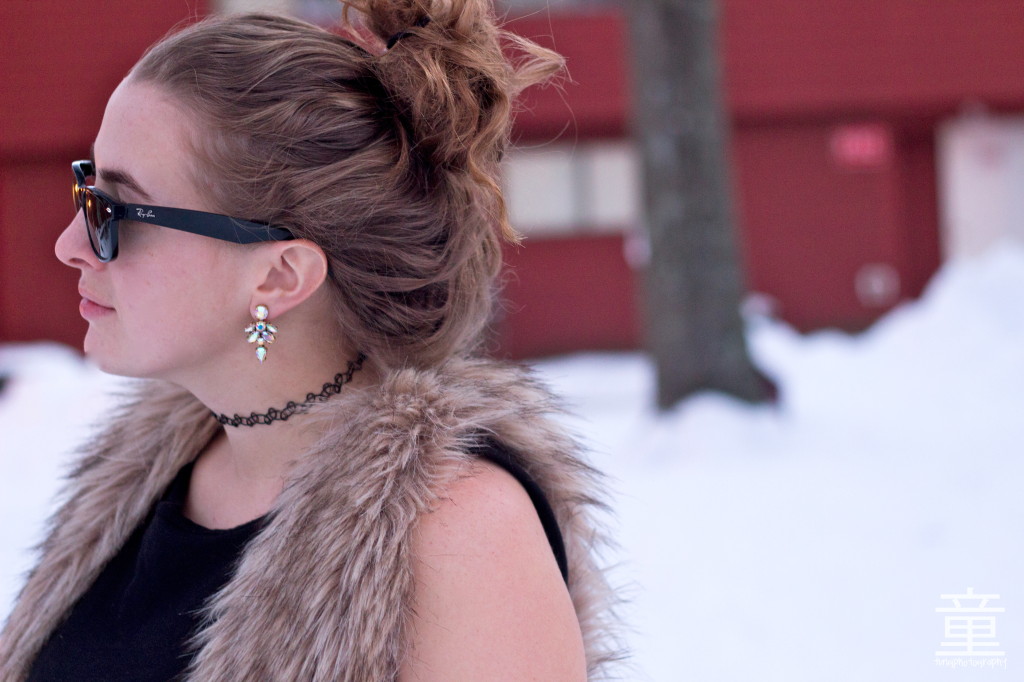 TUNG PHOTOGRAPHY shot these photos with me after the first major snowstorm in Boston. It was (unsurprisingly) freezing cold, but I was feeling a brightness inside of me that I needed to express in my outfit immediately. Once I reviewed it, I realized it is the perfect outfit to wear right now in this guaranteed to be awkward transition from winter to spring. I have been in Boston long enough to know that is predictably unpredictable in regard to the weather. Just when you think it is going to be a light winter, you end up with ten feet of snow. Just when you think it is going to be an easy transition into fall, you realize it is eighty degrees in October.
This outfit is fantastic for March because the dress allows you to feel the beginnings of those warm spring breezes, while the vest actually gives you that extra bit of warmth for when the sun refuses to come out from behind the clouds. CHOKERS are just always a good idea, and the same can be said of BIRKENSTOCKS.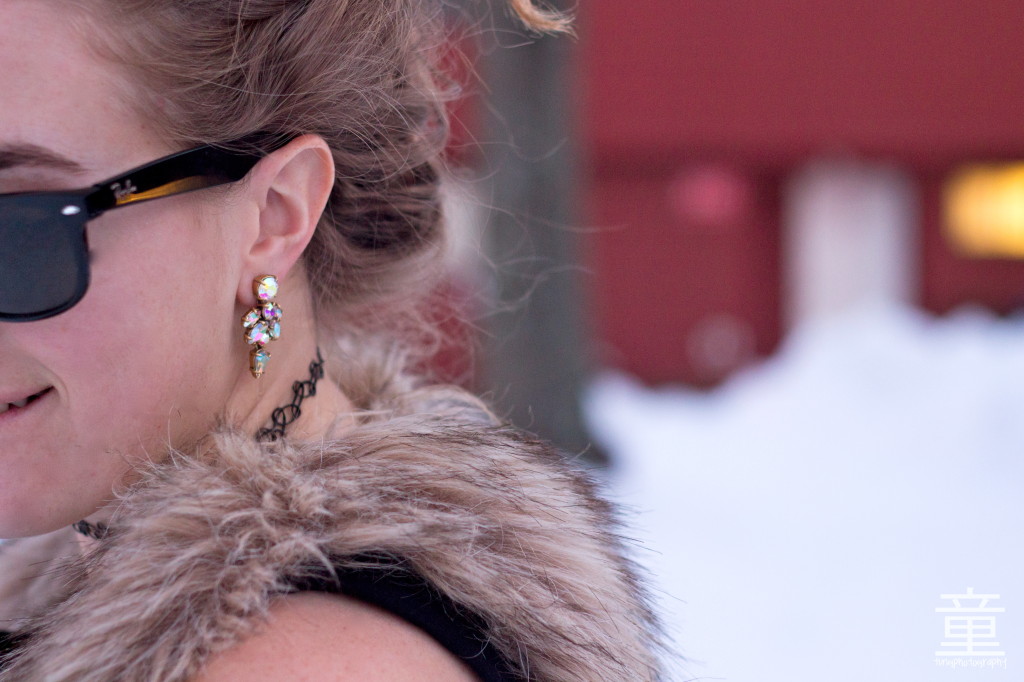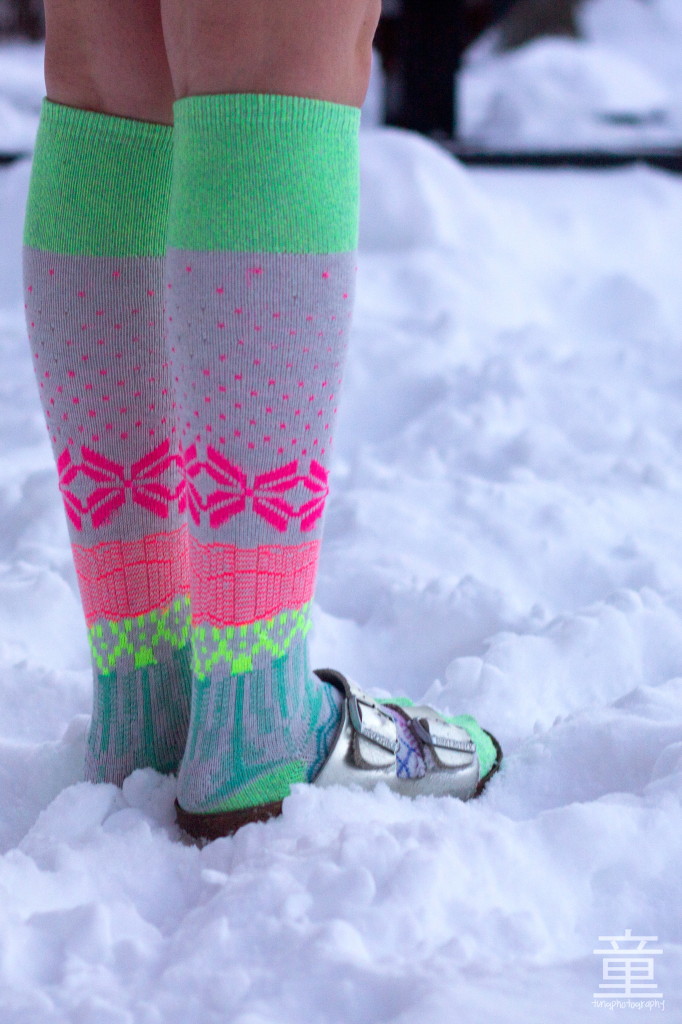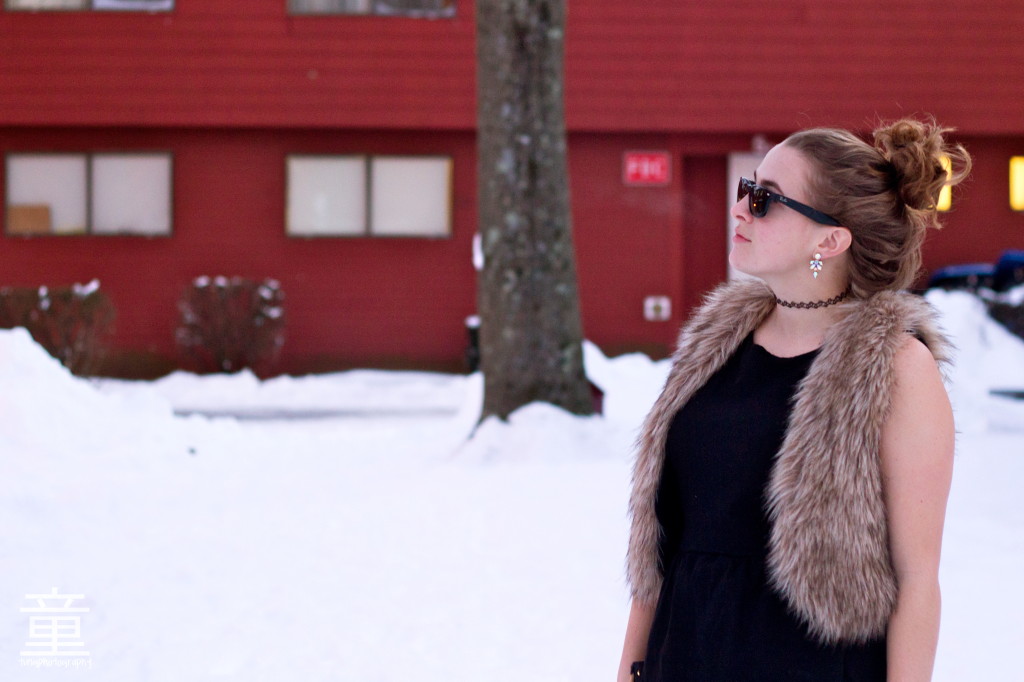 Love this outfit? You can shop the links or the widget below by clicking on the items you like!
Foreve 21 Shaggy Faux Fur Vest | Splendid Pocket Tee Dress | Dannijo Jacket Earrings
Cleobella Leopard Pouch | Topshop Tattoo Choker Necklace | Guess Faux Fur Vest
T by Alexander Wang  Pocket Dress | Rainbow Socks | Ray-Ban Wayfarer Sunglasses
Birkenstock Metallic Arizona Sandals | Style&Co. Dress  | Clare Vivier Leopard Clutch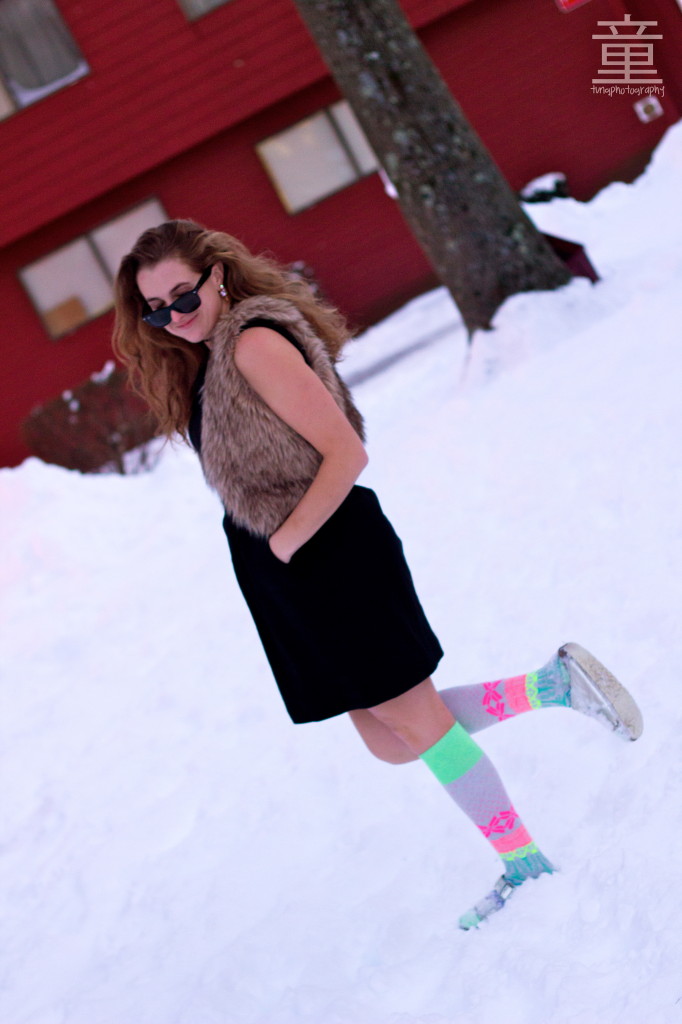 Whether you decide to pair the BIRKENSTOCKS with socks is totally up to YOU.
ERIN ★
#STYLESILIKE are meant to be shared.