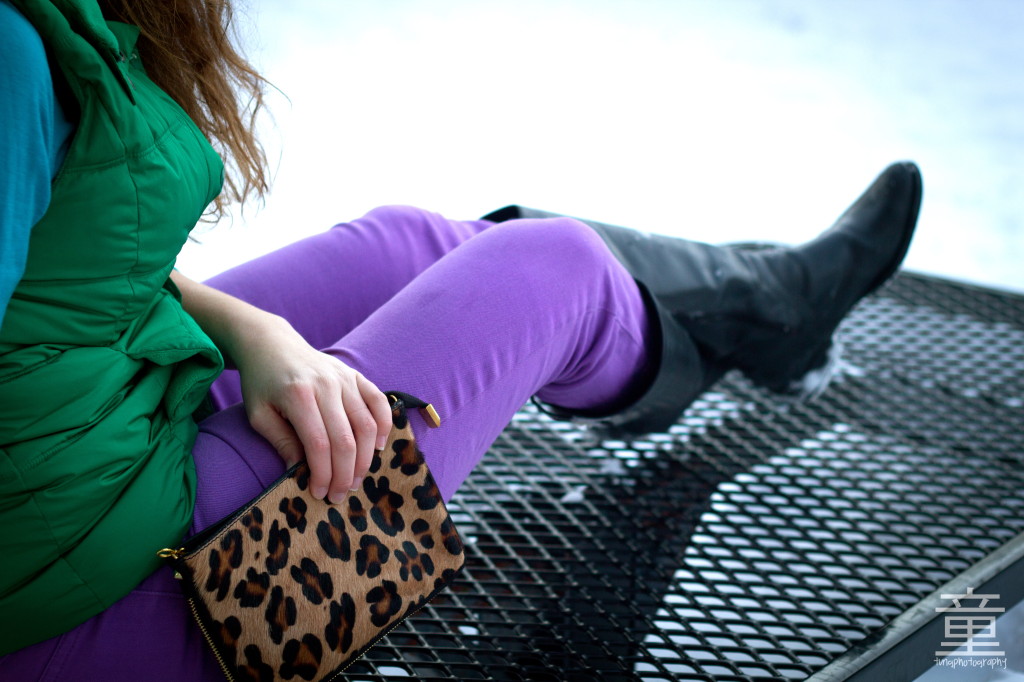 I love playing with color. While I see elegance & power in those who choose to dress in more neutral colors, I personally tend to inject bright pops as frequently as I can into my daily attire. I am making an effort to also mix more colors together confidently, rather than worrying about having to (literally) tone it down. Neon isn't just for the nightclub; feel happy about wearing it out & about during the day!
While I shot this look with TUNG PHOTOGRAPHY back in February, the colors of this outfit are still appropriate for this glorious beginning of spring. I cannot emphasize how much I love the J.CREW TIPPI SWEATER. Seriously, I want it in every color.
I am kind of having a vest moment this year, and I am constantly on the lookout for new ones & this VS PINK PUFFER VEST is on the top of my list. Bonus? It would make me look like Zenon, Girl of the 21st Century, one of my original style icons in elementary school.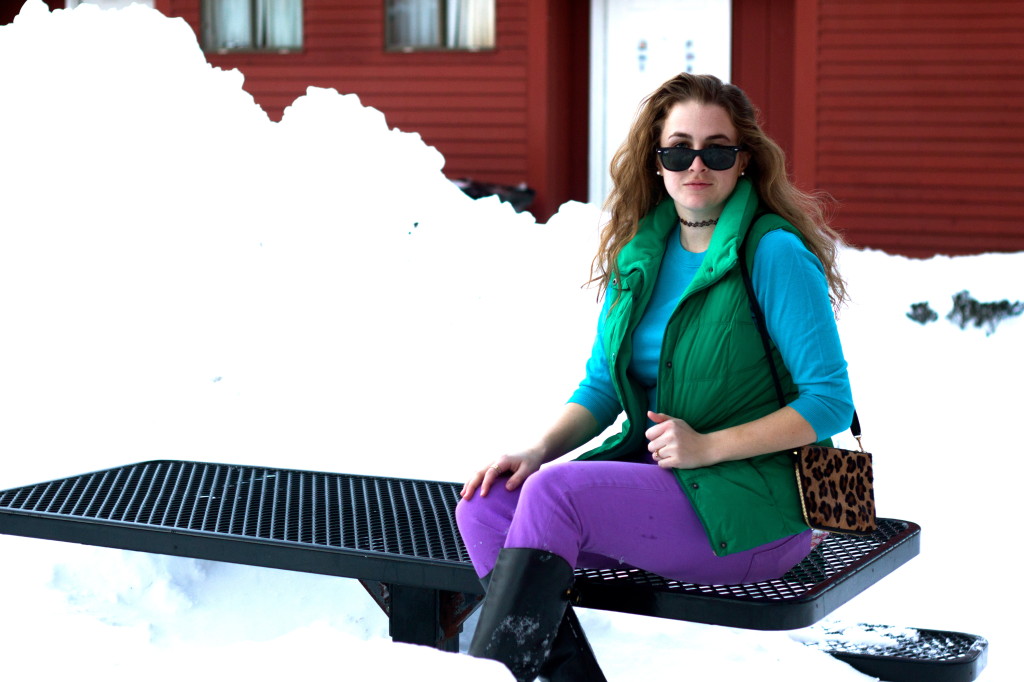 J.CREW TIPPI SWEATER | Old Navy Puffer Vest //  SIMILAR | J.CREW MATCHSTICK JEAN | Steve Madden Boots // SIMILAR | Leopard Clutch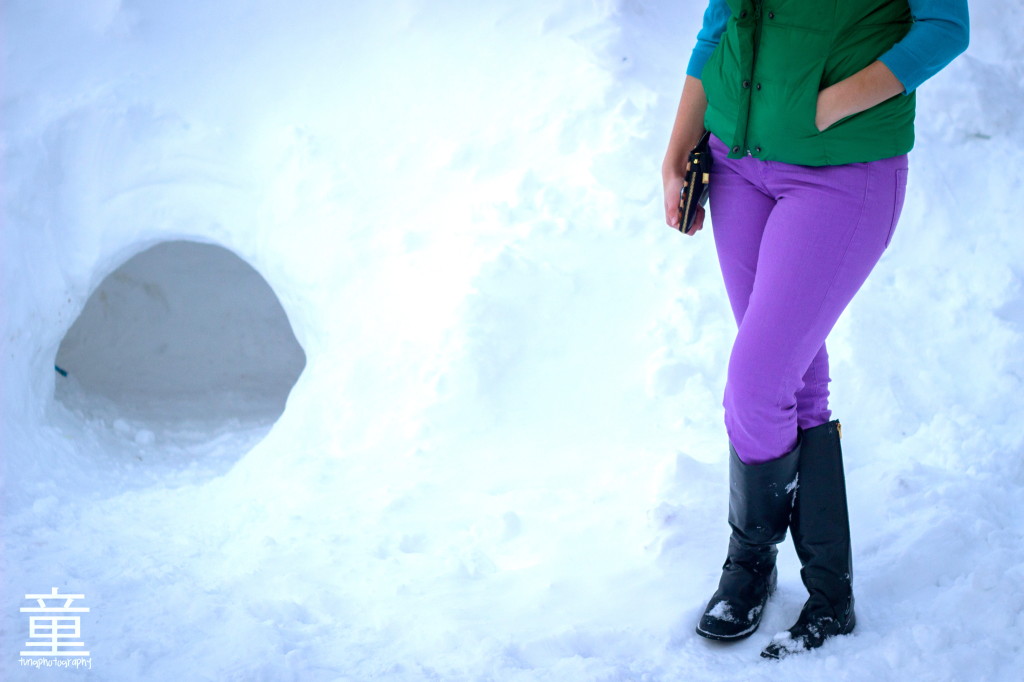 Love this outfit? You can shop the links or the widget below by clicking on the items you like!
J.CREW TIPPI SWEATER | BURBERRY PUFFER VEST | J.CREW WHITE MATCHSTICK JEAN
LUELLA DARK WASH MATCHSTICK JEAN | J.CREW CLASSIC RINSE MATCHSTICK JEAN | J.CREW TIPPI SWEATER
 AQUA PUFFER VEST | STEVE MADDEN BOOTS | VS PINK PUFFER VEST
Kicking my heels up because we have officially SURVIVED THE WORST WINTER in the history of recorded weather for this city. Spring is (almost) here.
#BOSTONSTRONG
ERIN ★
#STYLESILIKE are meant to be shared.