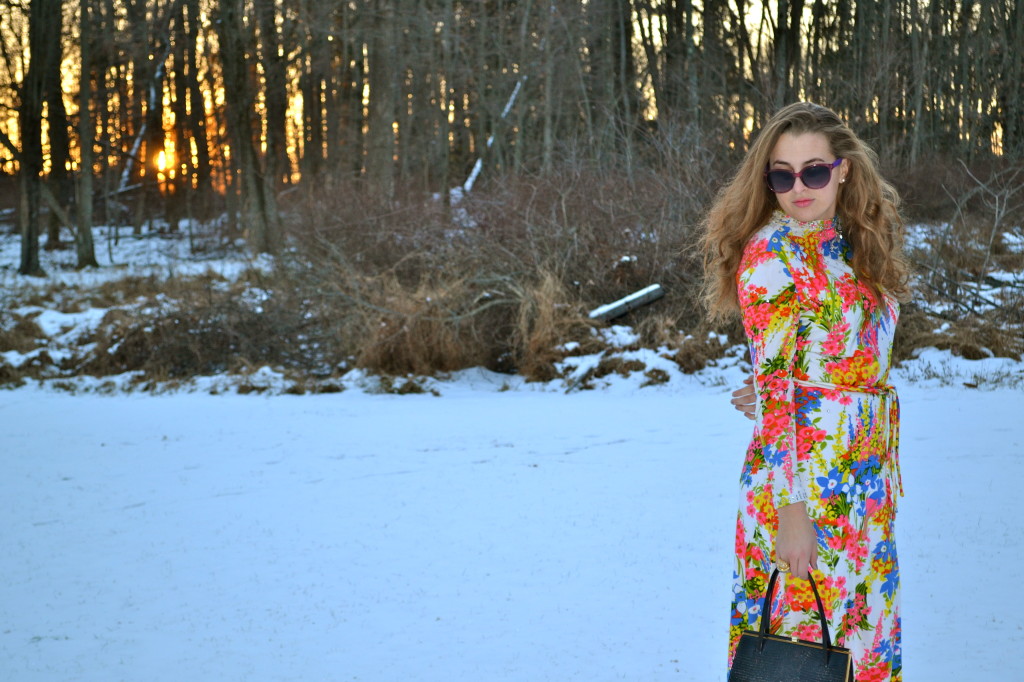 { Vintage Gown ℅ House of Findings | Forever 21 Sunglasses | Vintage Handbag } 
Winter has it cold moments, but one of the most stylish things about this season is the occasions for wearing long-sleeve floor-length gowns. They are not only appropriate but basically expected in my mind. As I mentioned in my first post on the truly fabulous House of Findings, this unique shop and its caring, kind-hearted owners offer vintage treasures that will genuinely make you stand out in the crowd. I was planning to wear this gem in the summer because of the tropical floral print, but the long sleeves actually made it a little warm for most events. However, I think I will break it out again if I know ahead of time there will be air-conditioning. #MeProblems…
The snow in the background only made this white gown stand out even more as the sun set in New Jersey. I love the intricate details of this dress, ones that I find less common on items made today, such as the elegant tassels around the waists or the miniature crystals sewn right onto the collar of the dress. I love shopping for vintage clothing, and I have never found a garment like this. Just the ability to own something so unique that you know nobody else will is kind of a fashion rush for me. I am very grateful to House of Findings for this one of a kind treasure, and I cannot wait to feature them again very soon.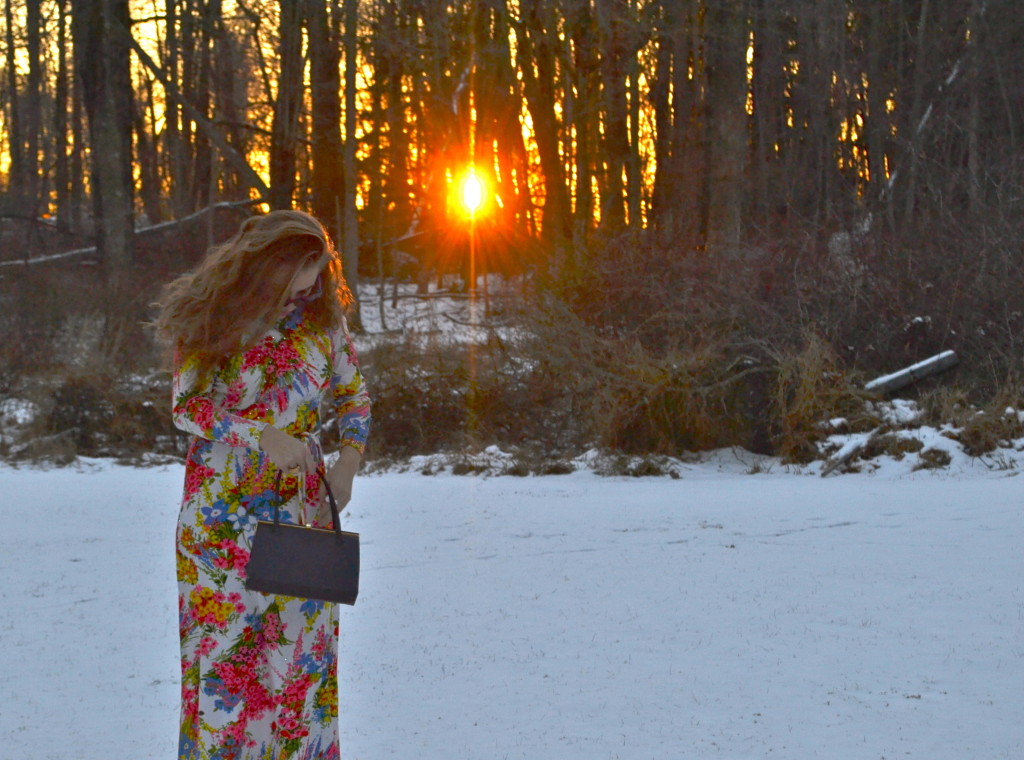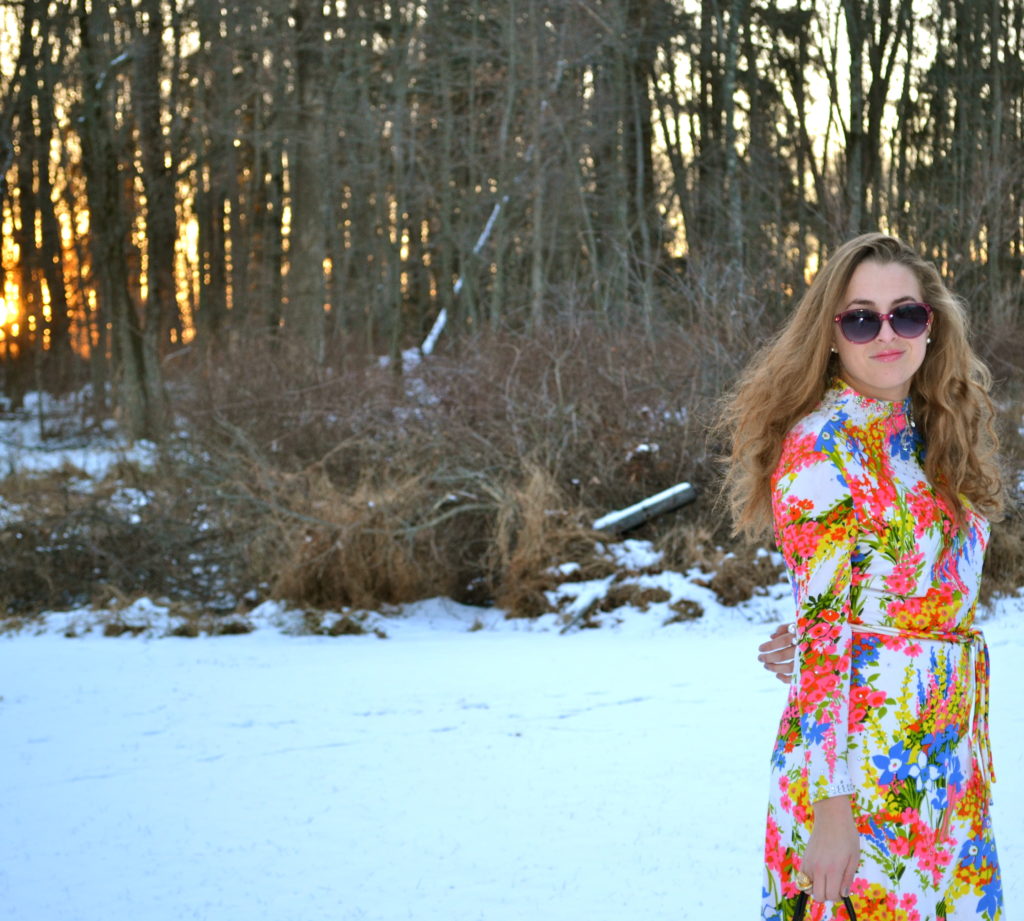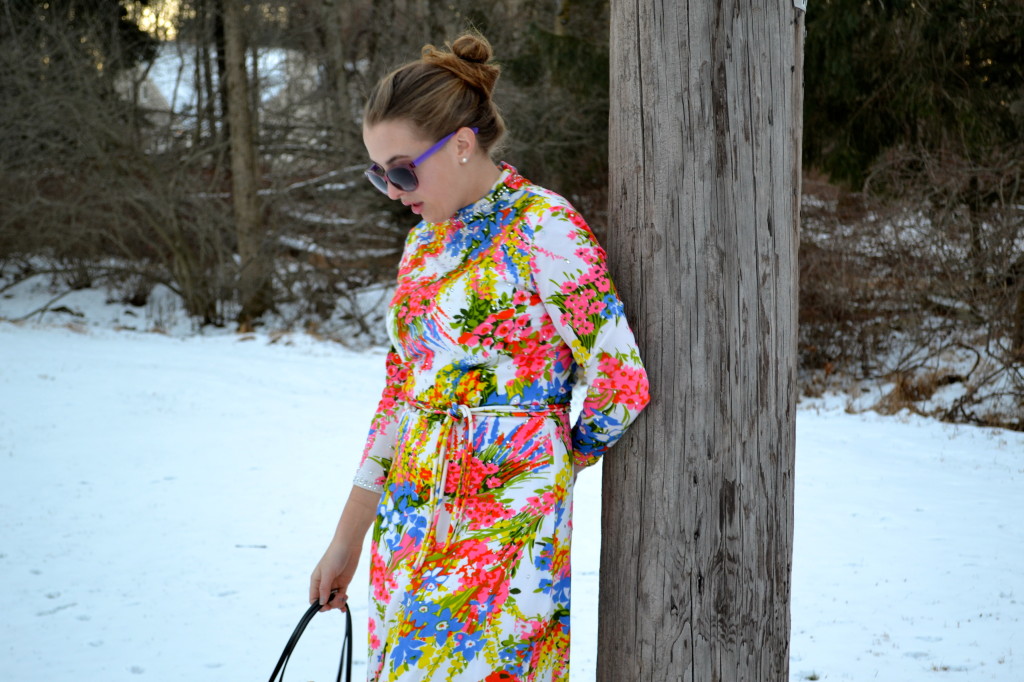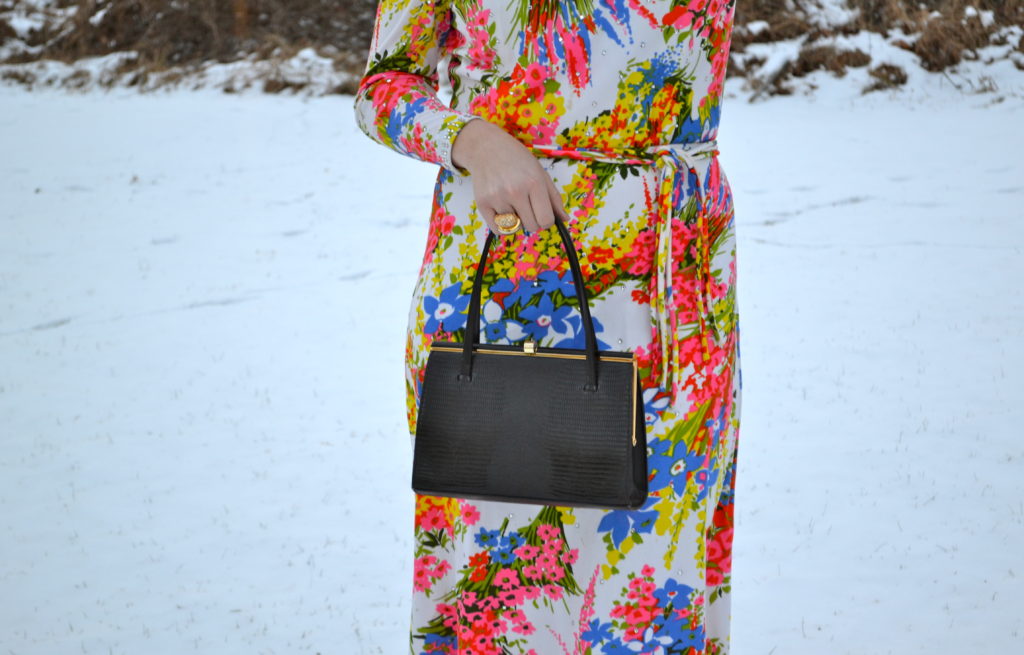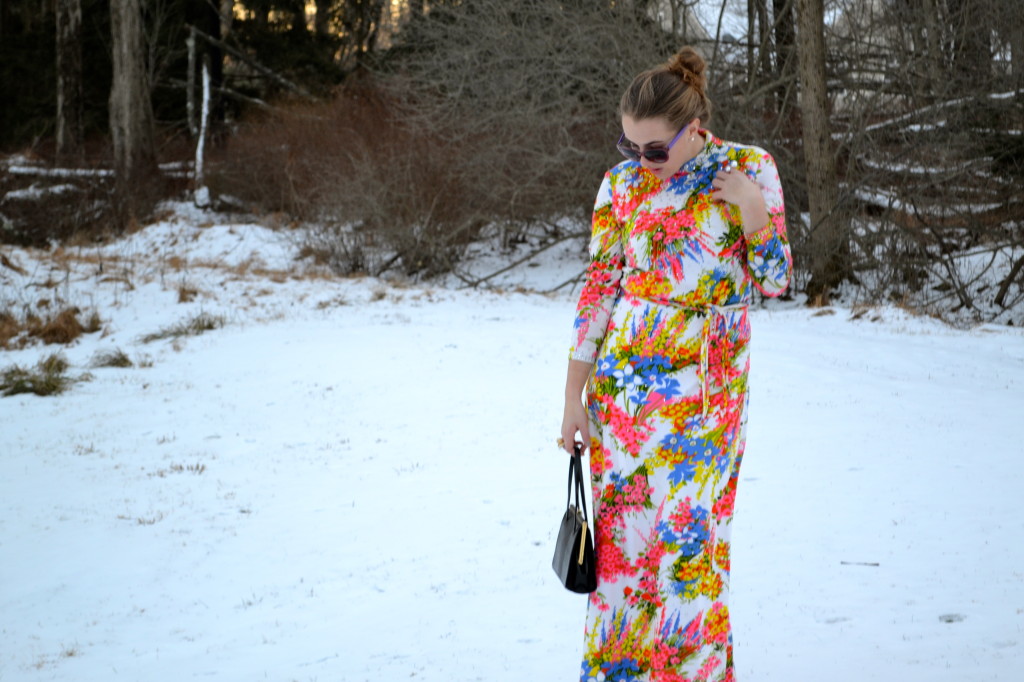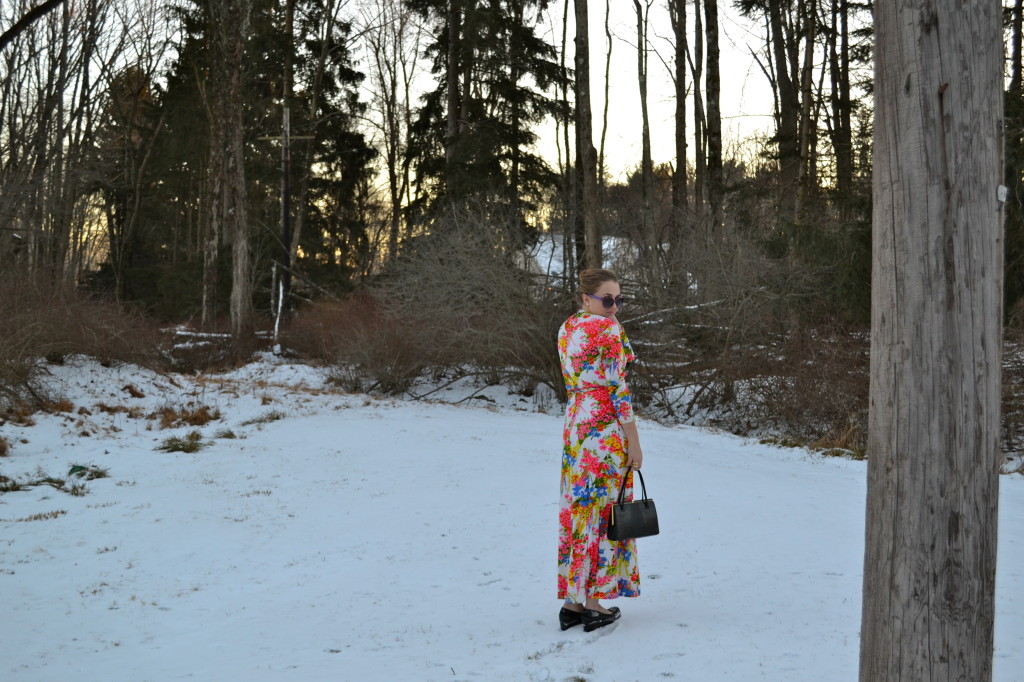 Love this outfit? You can shop the links or the widget below by clicking on the items you like!
(PS – I kind of went a little overboard pulling modern options because I want everyone to own a long-sleeve floral dress of some sort. They are just THAT chic!)
ATLANTIQUE Short Dress | Emilio Pucci Floral Embroidered Sheath | BIANCOGHIACCIO Short Dress | DAILYLOOK Floral Dress | POSITANO Short Dress | Marchesa Notte Lizette Dress | KI6 Long Dress | Floral Print Long Sleeve Chiffon Dress | Swell Basket Off Shoulder Floral Dress |Naeem Khan Batteau Charmeuse Gown | ERIN Erin Fetherston Long-Sleeve Cocktail Dress |Lauren Ralph Lauren Long-Sleeve Dress | Long Sleeve Floral Dress |Saint Laurent Long-Sleeve Floral-Print Dress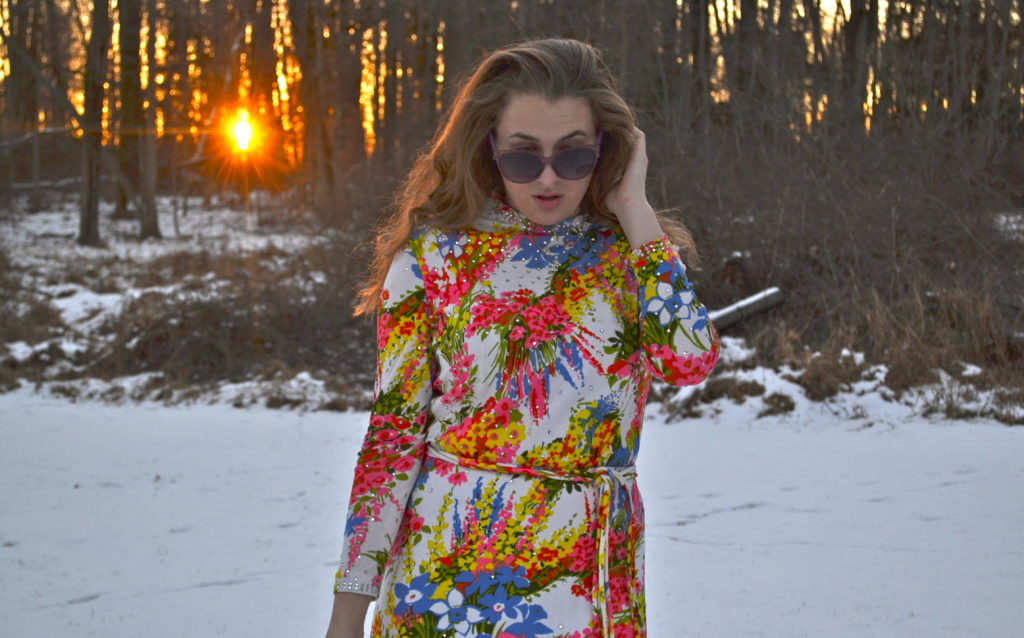 Let's make this the most tropical winter yet… at least until I get to Punta Cana for Spring Break!
ERIN ★
#STYLESILIKE are meant to be shared.