Leandra Medine can do no wrong in my mind.
The self-proclaimed Man Repeller is the hilarious, fashion-obssessed best friend every girl wants to have and kind of feels like they do because we ALL follow her on Instagram. Everything she posts I immediately obsses over… hello, Joan for Céline.
Yet, when I read this sartorial piece entitled Blogger Themed Holiday Party, I was laughing out loud at the realness of her comments. After listing several important rules for dressing for such an occasion, Leandra insists dramatically,
"There are no rules! None! Zero! So get weird, wear layers and stay warm." 
Girl, preach.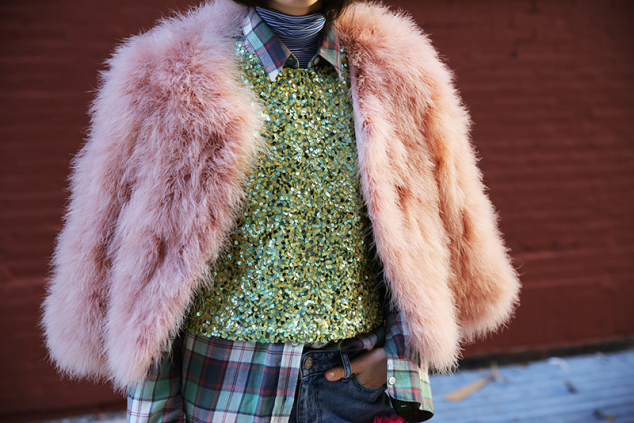 Image via Man Repeller
A few weeks back, the Cullen siblings & parental units ventured into the city for a crazy fabulous outing. Rather than stick to the skinny jeans & long-sleeve top combination that I usually wear, I decided to step up my New York style game, following the advice of the Man Repeller to get crazy but not be cold.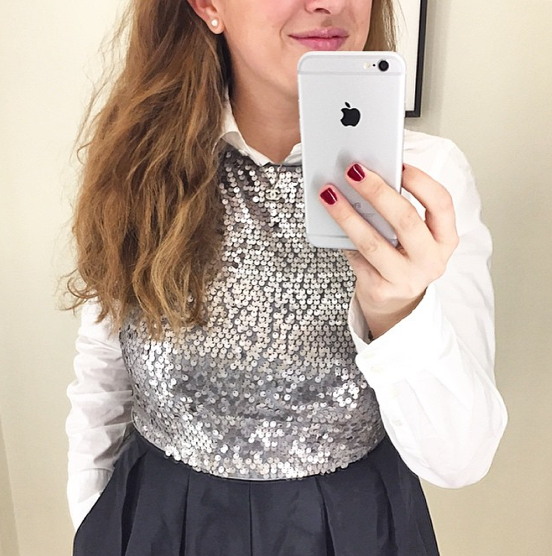 Image via Instagram
This is one of my favorite aspects of the blogging world. I genuinely am inspired by these creatively unique individuals that I follow, and they help inform the decisions I make in my day-to-day life. Being able to read a blog post, even a sartorial one, and have it impact what you do is just a pretty neat thing in my opinion.
I took the above selfie in the J.Crew flagship store's bridal suite, as we were searching for bridesmaid dresses for my brother's wedding. I still think groomswomen sounds better. After browsing here for about an hour, we ventured over to the Union Square Holiday Market. Once I had picked out gifts for my cousins & closest friends (thank god for Pamela Barsky), I asked my sister to snap a couple pictures against the candy-cane colored walls. I don't really care that Christmas is over.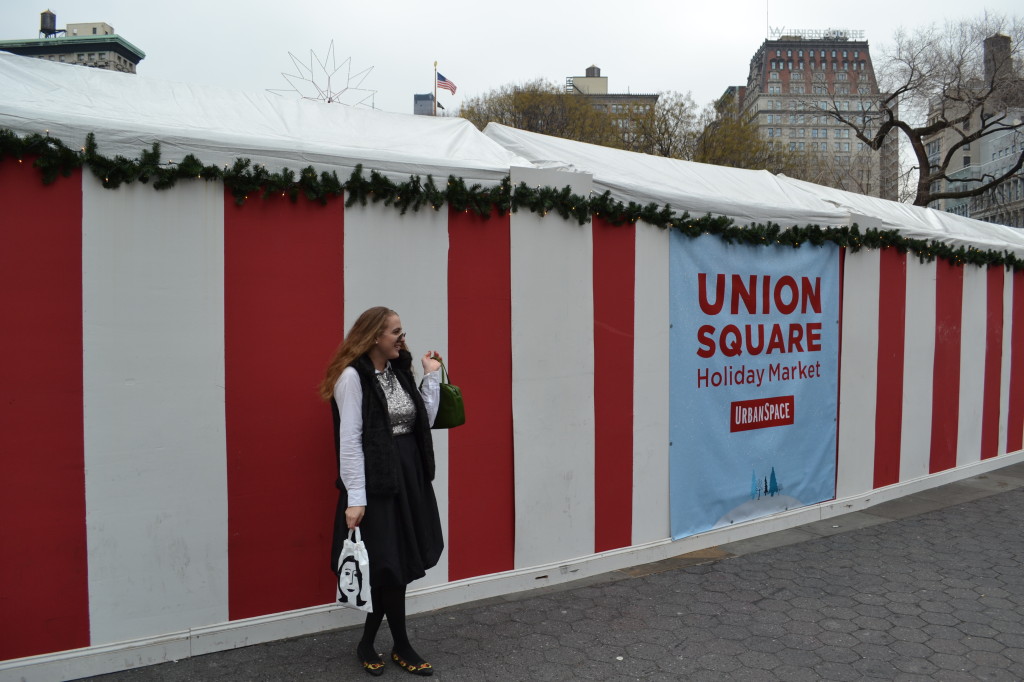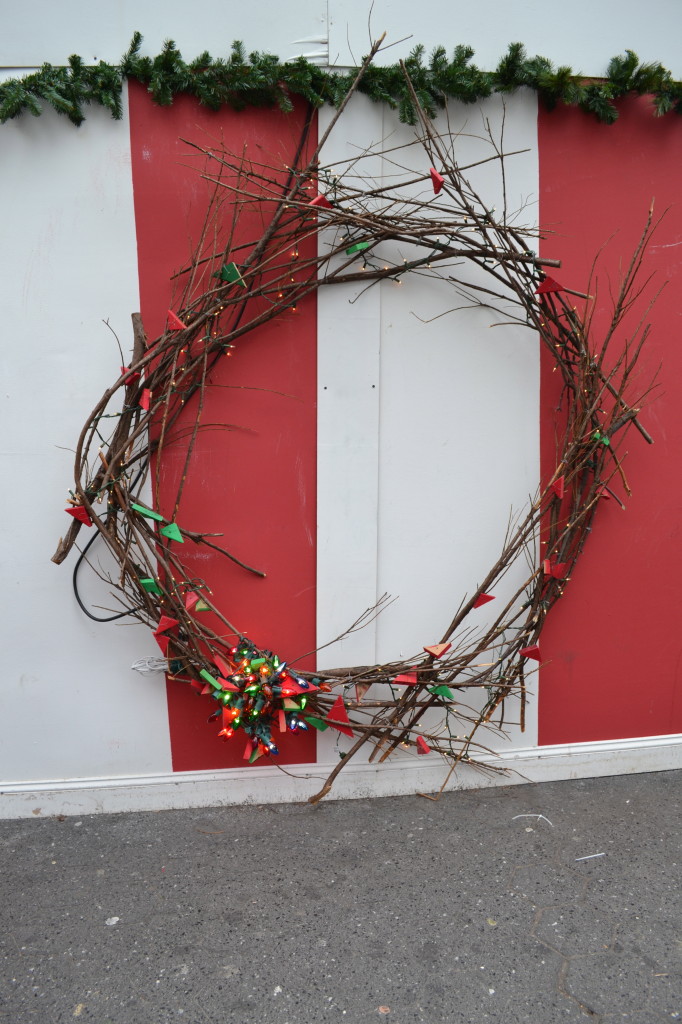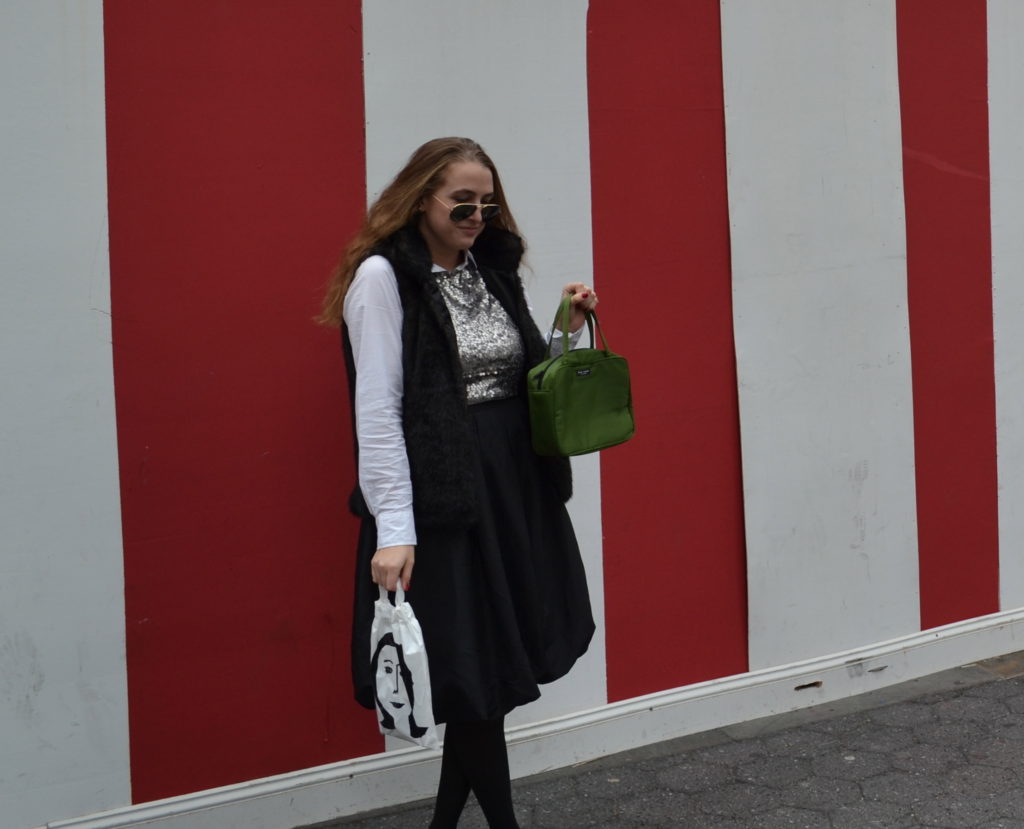 Love this outfit? You can shop the links or the widget below by clicking on the items you like!
Nasty Gal Sequin Crop Top | Kate Spade Tote Bag | Ivanka Trump Faux Fur Vest | Express Sequin Midi Pencil Skirt | Neiman Marcus Signature Faux Fur Vest | J.Crew Factory Button-Down Shirt | FOREVER 21 Tulle Midi Skirt | Bloomingdale's Sequin Crop Top | FOREVER 21 A-Line Mesh Midi Skirt | Ray-Ban Original Aviator Sunglasses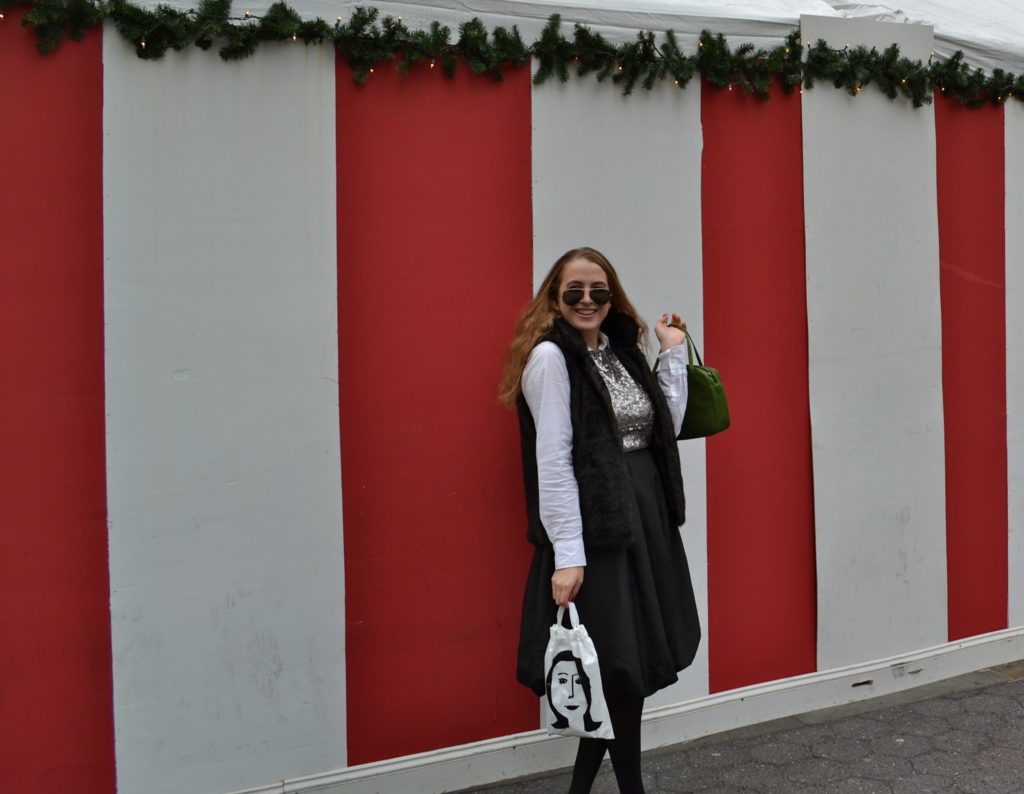 Sequins & fur accents don't really end for me once the "holiday season" is done.
Lots of Man Repeller inspired love to you all today. XO
ERIN ★
#STYLESILIKE are meant to be shared.