New York City truly is magical at Christmas.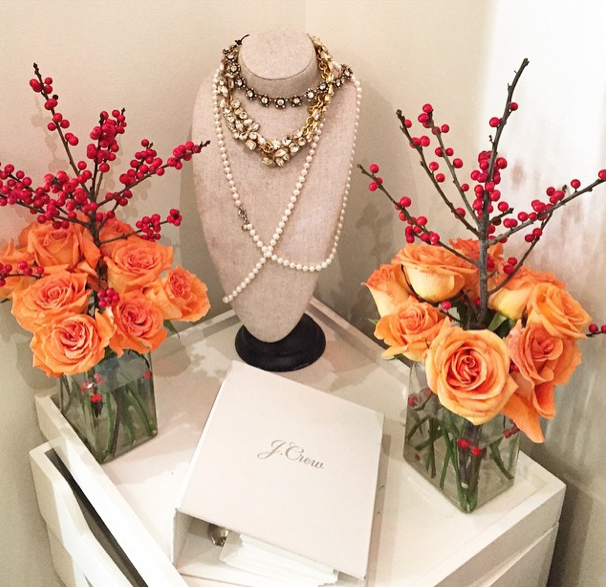 Image via Instagram
Although there are crowds to navigate, there is Christmas spirit in the air. Trees are for sale on every corner, Starbucks hot drinks are always within an arm's reach, & you can't help but feel joyful if you are there with people you love.
My family of seven began our day in New York at the J.Crew flagship store. As my older brother is getting married in nine months, the task of choosing bridesmaid dresses is upon us. Since there is no bride, I think we should call ourselves groomswomen. We shall see if anyone takes me up on that suggestion! We spent about an hour trying on beautiful chiffon dresses in various colors and left full of wedding inspiration.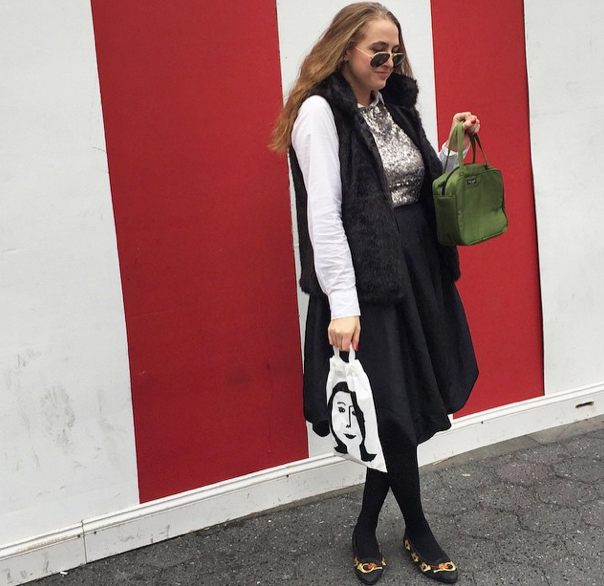 Image via Instagram
Next, we ventured over to Union Square Park. There was a holiday market with candy cane striped booths wrapped in garland. A lot of booths featured local businesses & artisans. I am always a little last minute with things, so I was very pleased to find several PERFECT gifts, mainly from Pamela Barsky, for those still on my list. After shopping, we ate a relaxing lunch before our Broadway show.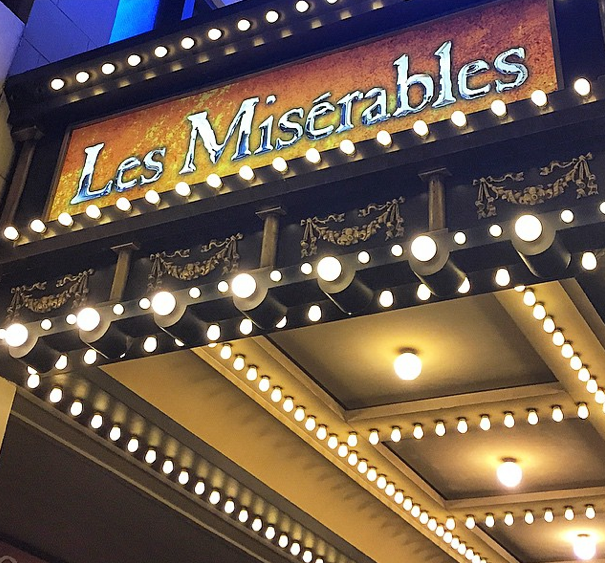 Image via Instagram
My siblings purchased tickets to Les Miserables for my parents' anniversary in August. I have seen this play in different venues probably a dozen times. There is something so human about this production, and I always tear up for at least half of it. We concluded the night at our all-time favorite restaurant, Redwoods, saying "Cheers!" to the blessings we have in each other.
I hope all of you have the opportunity to do something extra special with your loved ones in the last few days before Christmas. 
ERIN ★
PS…
Hope you are enjoying the #25DAYSOFSTYLESILIKE as much as I am.
See all the previous posts below.
[ 1 | 2 | 3 | 4 | 5 | 6 | 7  | 8 | 9 | 10 | 11 | 12 | 13 | 14 | 15 | 16 | 17 | 18 | 19 | 20 ]
FYI – Gift Guide #1 & Gift Guide #2 are LIVE!
XOXO
#STYLESILIKE are meant to be shared.