There will be a quick post tonight, as I have a busy day with my family tomorrow.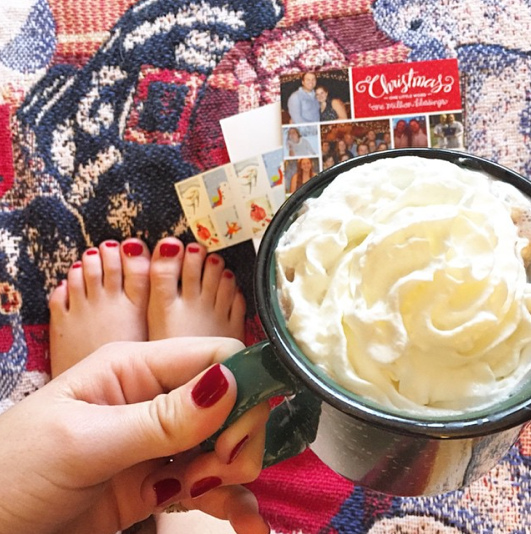 Image via Instagram
Today was a crazy combination of errands, shopping for bridesmaid dresses, baby-sitting my old soccer coach's kids with my little sister, eating way too much of my father's chicken parmesan, and stamping/addressing holiday cards, which the post man apparently didn't even pick up because I put them too far back in the mail box. #CLASSIC
I once told someone that being home with my family makes me believe that anything is possible, and it's true. Being around all of them fills me with this unstoppable energy that I want to channel into a million different avenues. Nothing I do, especially this blog, would be half as special if I didn't have them on my team.
Can't wait to spend a whole day with all seven of us together in New York City tomorrow. Be sure you are following on social media, especially Twitter & Instagram, because you know that I will be posting. 

ERIN ★
PS…
Hope you are enjoying the #25DAYSOFSTYLESILIKE as much as I am.
See all the previous posts below.
[ 1 | 2 | 3 | 4 | 5 | 6 | 7  | 8 | 9 | 10 | 11 | 12 | 13 | 14 | 15 | 16 | 17 | 18 | 19 ]
FYI – Gift Guide #1 & Gift Guide #2 are LIVE!
XOXO
#STYLESILIKE are meant to be shared.