You are invited to Street Style Saturday!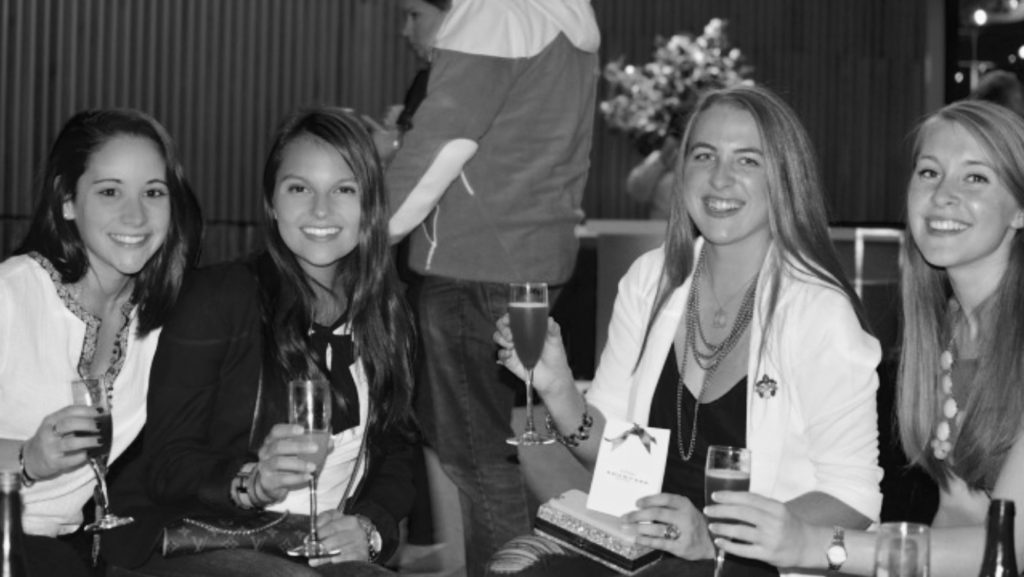 Boston Bloggers 
The Street is hosting Street Style Saturday this upcoming Saturday at their shopping, dining, entertainment, & beauty destination. I was fortunate to attend a fabulous little blogger preview event hosted by Britt Lees of the relevance report last week. If the preview was that good, I can only imagine how fun the actual event will be.
First, we were able to chat & socialize with sips & apps courtesy of Showcase Superlux. My favorite was the pomegranate cocktail. After we all had our drinks, we were taken on a private tour of the theatre. I have had the opportunity to visit Showcase Superlux before. Although we didn't watch a movie, the manager reminded us of the luxury experience, which includes everything from quality refreshments to dedicated customer service, you can expect every time you visit the Superlux location.
After we were treated at the movie theatre, we made our way over to Ku De Ta, where we were treated to more snacks & my new favorite – metallic temporary tattoos. The staff were perfectly lovely, showcasing all of their fashion-forward pieces. I did not want to put down a purple pair of Wildfox Couture sunglasses. They would be amazing year-round but especially for the tropical spring break I am currently planning with my roommates. There was also a black shaggy long sweater that I am now dying to get my hands on. It was basically painful to leave it behind, but I am hoping it is still there when I go back on Saturday! I will keep you posted… 

Overall, Britt & The Street team gave us a fun, fashionable night out. Britt has been a fantastic connection to make because not only is she an intelligent, super stylish blogger, but she is also a Boston College graduate! I love meeting BC alumni, but it is rare to find one who is interested in fashion blogging. Stay tuned for future collaborations between STYLESILIKE  & the relevance report. Scroll all the way down past the photos to learn about what's in store for the Street Style Saturday event.
Fully Stocked Bar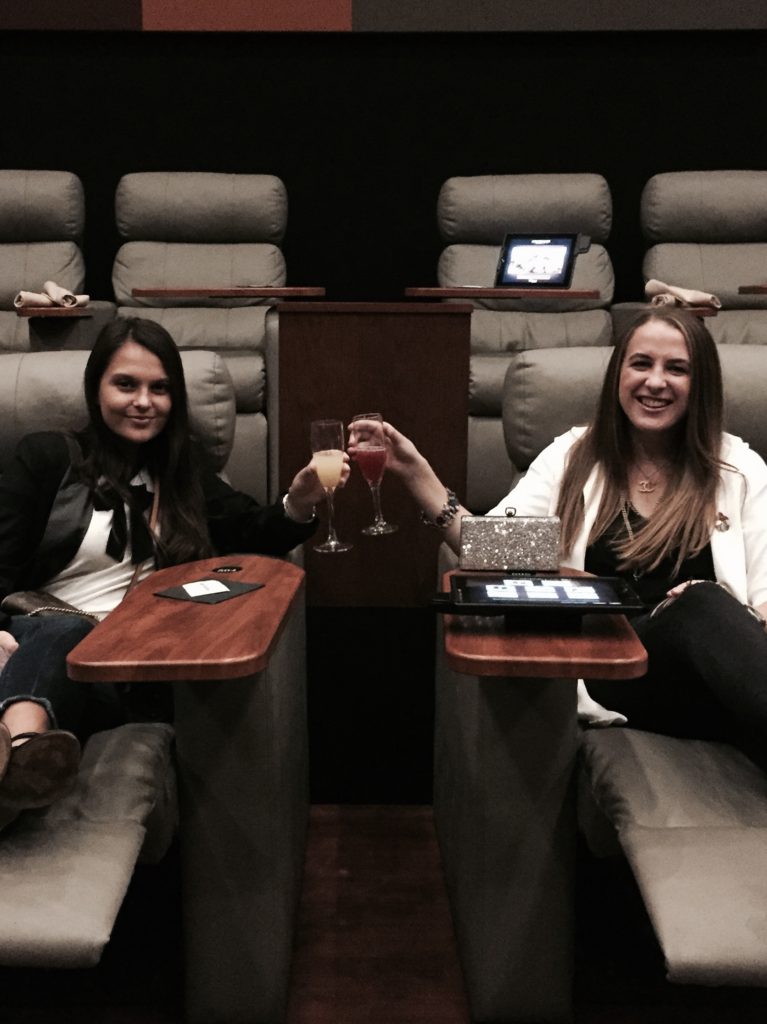 Sipping & Reclining with Britt AKA the relevance report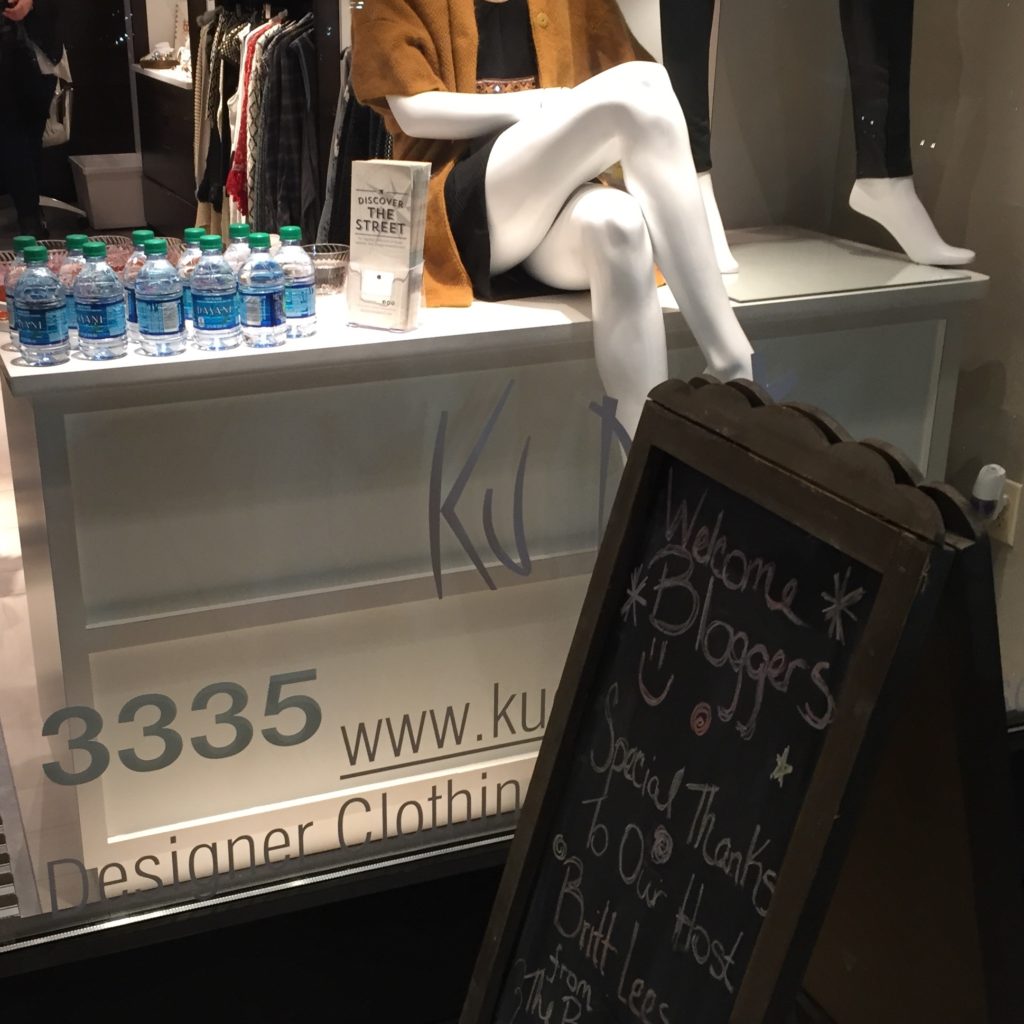 Warm Welcome at Ku De Ta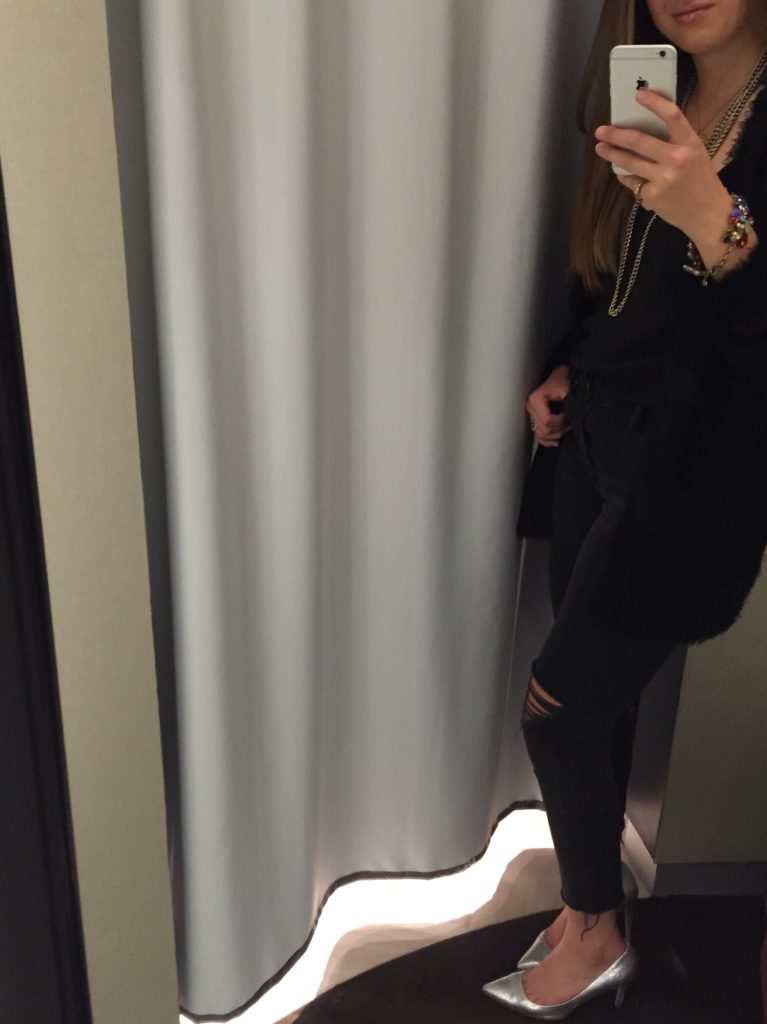 Shameless Dressing Room Selfies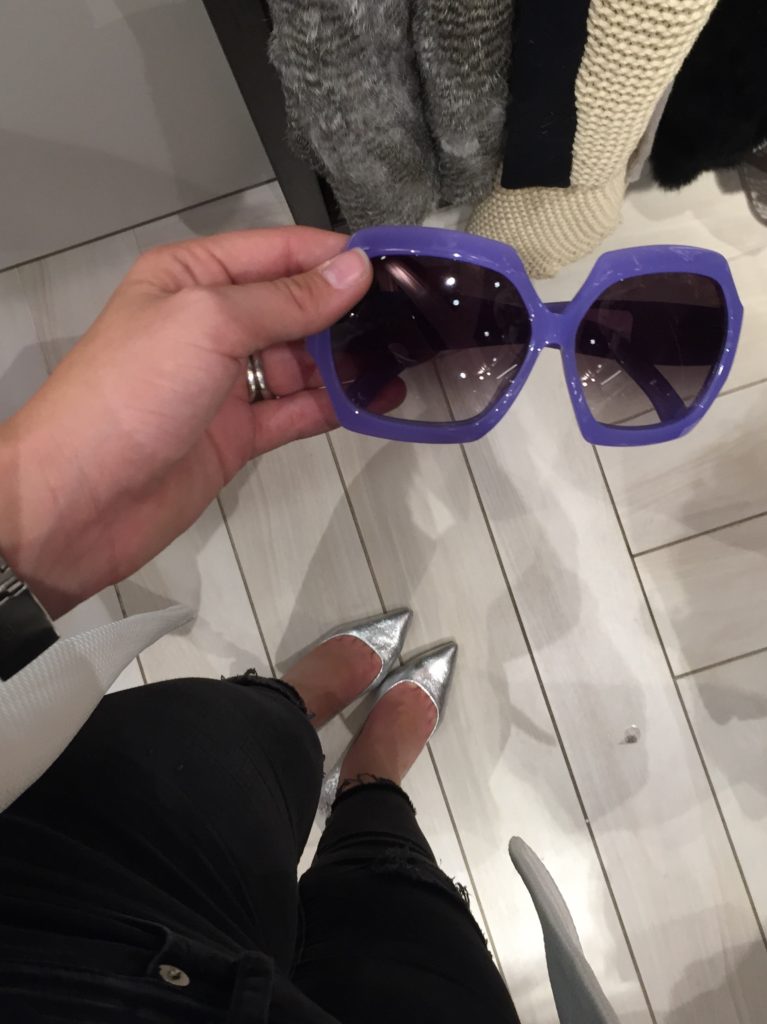 Ku De Ta Obssession – Wildfox Couture Sunnies
If you have been following along on my new Instagram, you would have seen the three little snaps featured below over the course of the #ShopTheStreet Blogger Preview. My favorite is definitely the picture with Katherine of Style Tab – one of the best Boston bloggers around!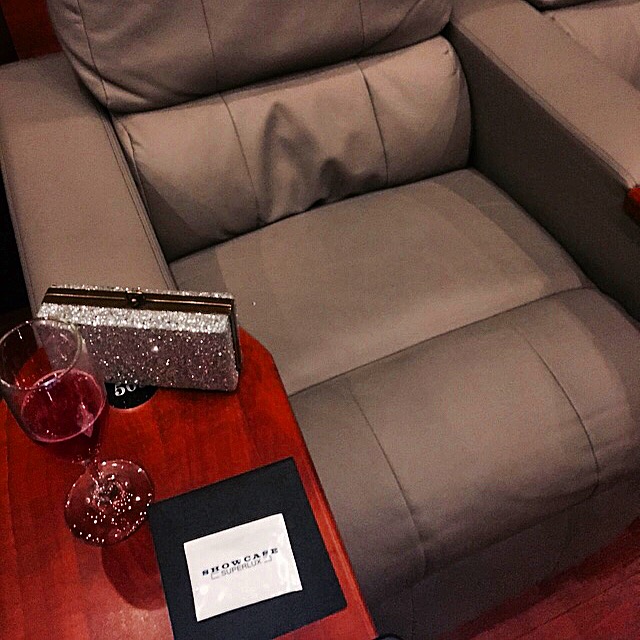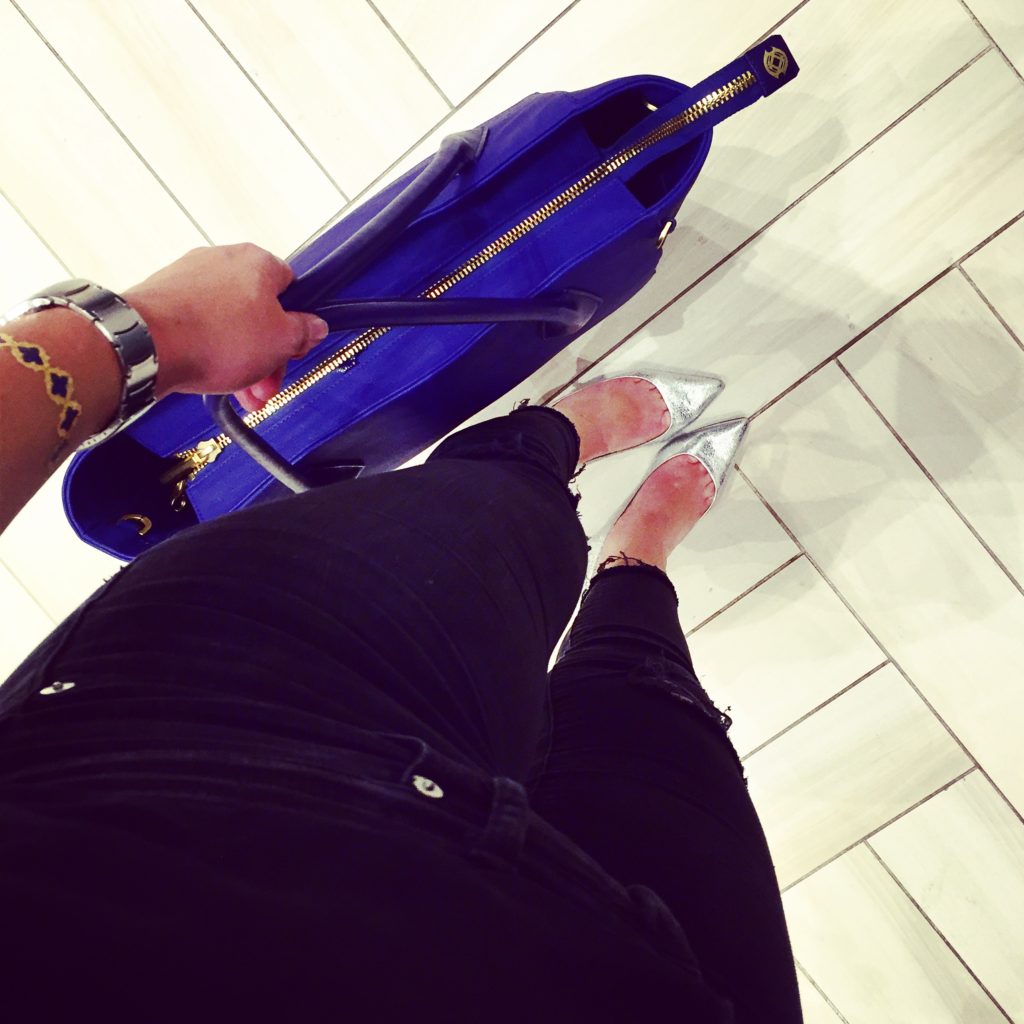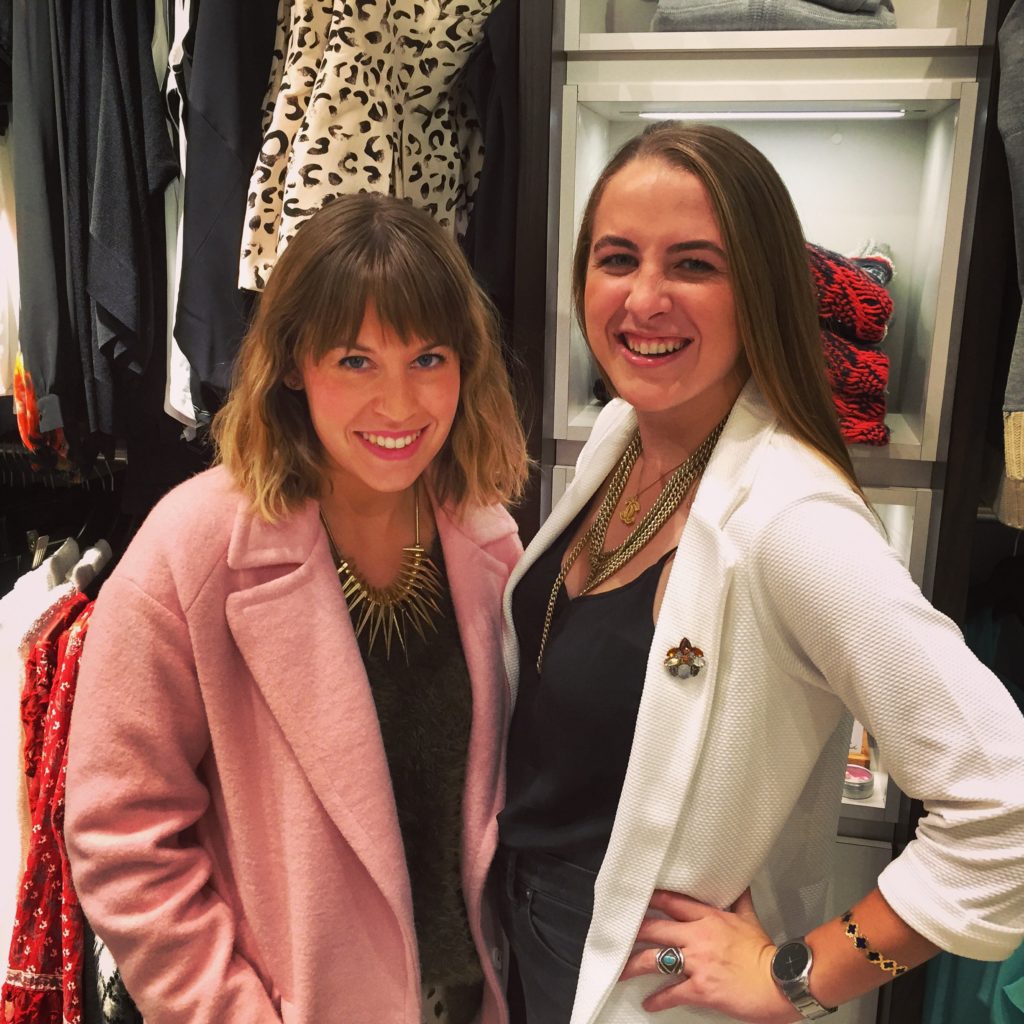 STREET STYLE SATURDAY
Join me & host/ lifestyle blogger Britt Lees of the relevance report for an afternoon of exclusive perks & discounts! Present your college ID or Street Style VIP Pass to receive the following offers:
20% off your purchase + sweets and treats from Splendid
20% off your purchase + giveaways from Ku De Ta
15% of your purchase at VINCE
10% off your purchase at City Sports + head-to-toe CS by CitySports outfit giveaway
Stop into Be Styled to pick up an exclusive discount card to receive $10 off a blow dry, M-W, from 12/1-12-21
Book a facial at skoah and receive $20 off a purchase of $50 or more + exclusive membership discounts
Free Fries w/ purchase at Shake Shack + giveaways
Free Tea of The Day w/ purchase at DAVIDsTEA
10% off your purchase at Pinkberry
Charity event at Treat Cupcake Bar
Snap a photo at the event using #StreetStyleSaturday, tag @shopthestreet & be entered to win a $50 gift card for brunch at The Cottage plus a package of 3 blow dry's at Be Styled for you and your crew.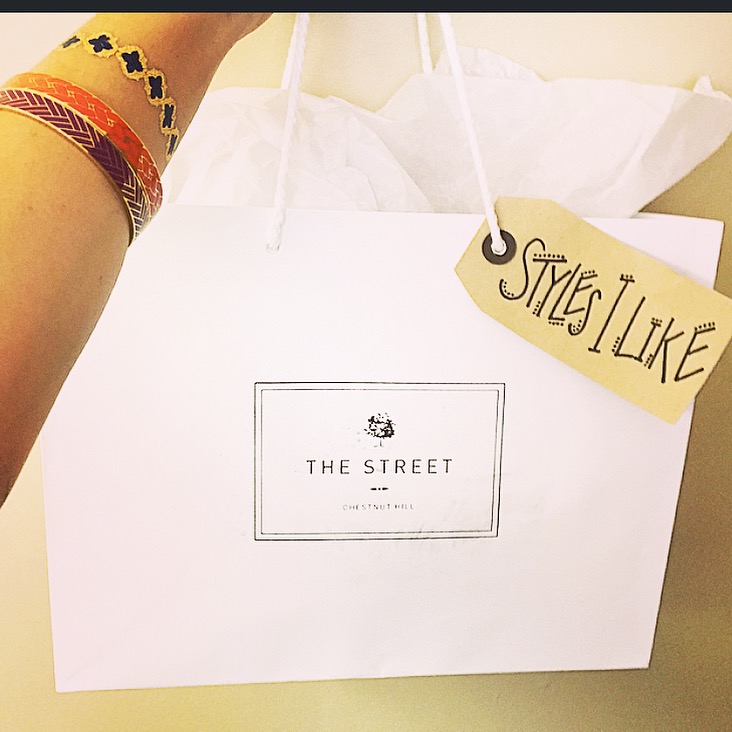 Can't wait to see all of your stylish purchases at the Street!
Excuse the pun, but it is the perfect opportunity for showcasing you street style. #LOL
ERIN ★
#STYLESILIKE are meant to be shared.