"Erin, do you by any chance do theatre?"
Someone on my ultimate frisbee team asked me this at practice a few weeks ago, after I had spent a solid minute doing a variety of silly voices and expressive tones to tell a story. At first, I kind of laughed it off. However, as I thought more about her question, I realized that I actually had been involved more than a few productions over the years, starting in grammar school all the way through high school – both during the school year & over the summer at camp. While I loved public speaking competitions, musicals, and plays, I had not done a theatrical production at Boston College, and I had to admit, I kind of missed it.
When I saw the email asking for female students to try out for Eve Ensler's "The Good Body", it seemed like a sign. I went the next day, and I was fortunate to land a part! "The Good Body" celebrates women of all shapes, ages, & ethnicities. Myself & the other strong, charismatic, & beautiful women I get to share the stage with will each perform a different monologue. Each monologue represents a different woman's perception of healthy body image and, often, the struggle to maintain it.
I hope all my fellow Boston College students have been taking part in the "Love Your Body" activities all week. If you haven't, this is the perfect opportunity to do so!  See you TONIGHT @ 7 PM  in Devlin 008 if you are on campus! Don't forget to wear your "Love Your Body" t-shirt. It's the most STYLESILIKE item of clothing at BC this week.
PS…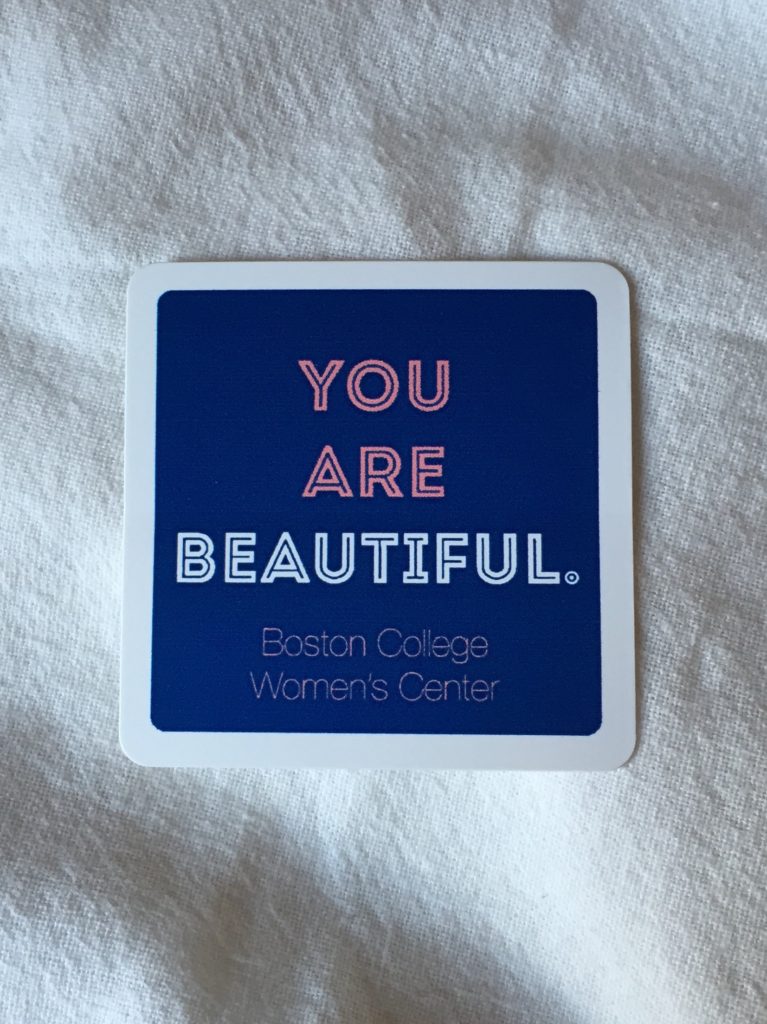 ERIN ★
#STYLESILIKE are meant to be shared.