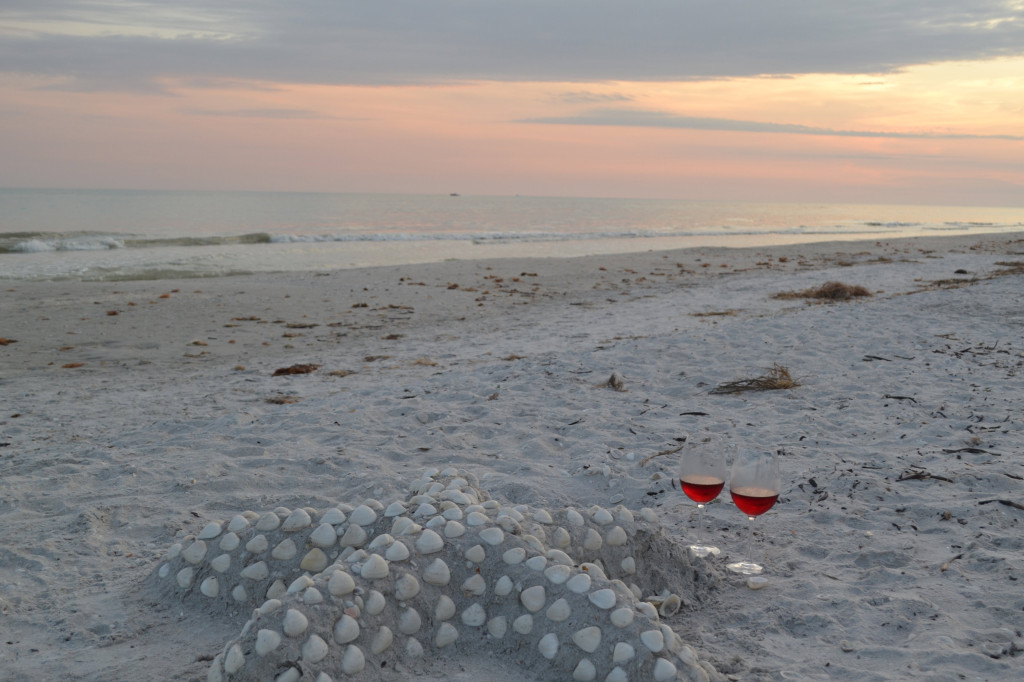 I love anything & everything J.Crew.
Their sales, combined with a student discount, are my greatest weakness.  They normally feature jewelry which finds a home in my collection within a few months. The clothing is just the right amount of classic chic, easily mixed in with my other eclectic pieces.
When I learned about the #jcrewdenim Instagram campaign, I was waiting for the best setting to shoot one of my favorite pairs. I vacationed with the Vaillancourt family on Florida's Sanibel Island during my Spring Break. The beach at sunset in the sea shell capital of the United States was perfect.
I chose an all J.Crew look – my white matchstick jeans and my light cream flower shirt. While I normally pile on the gems, my trusty pair of vintage pearl clip-ons, the bright florals,  and the natural beauty of the place were enough of an accent.
I uploaded the image below with a #jcrewdenim tag, but I think all of Traea's photographs here were worthy of being entered. Let me know which one is your favorite.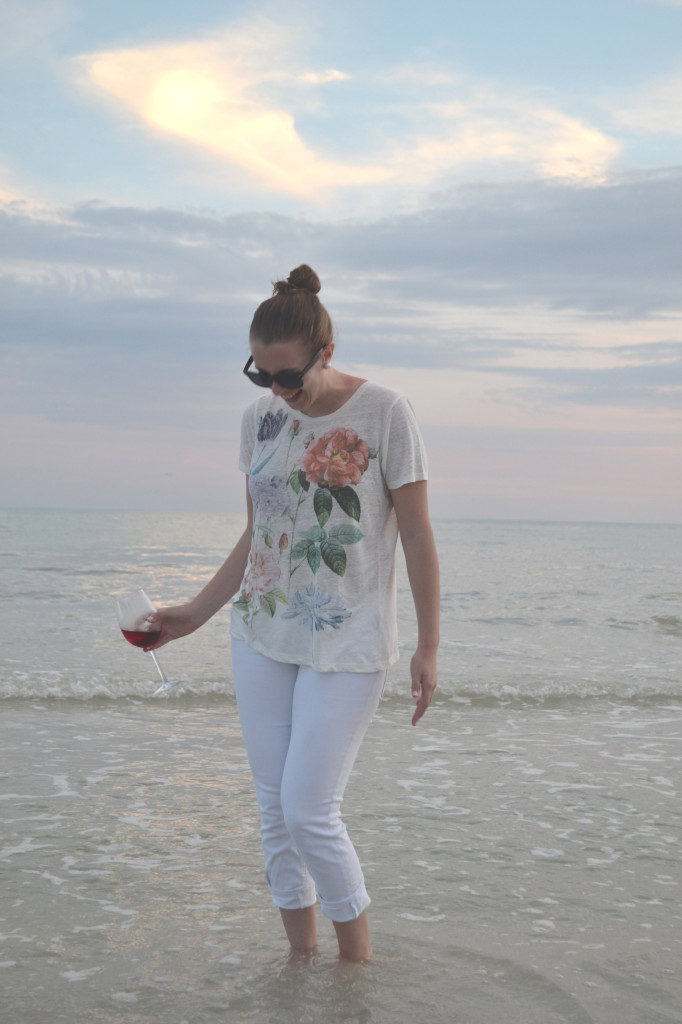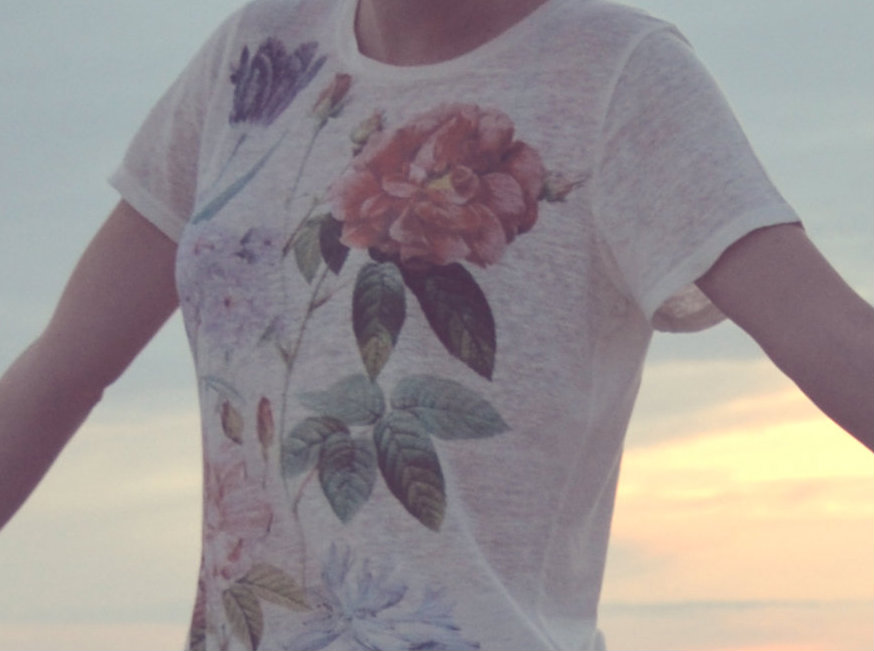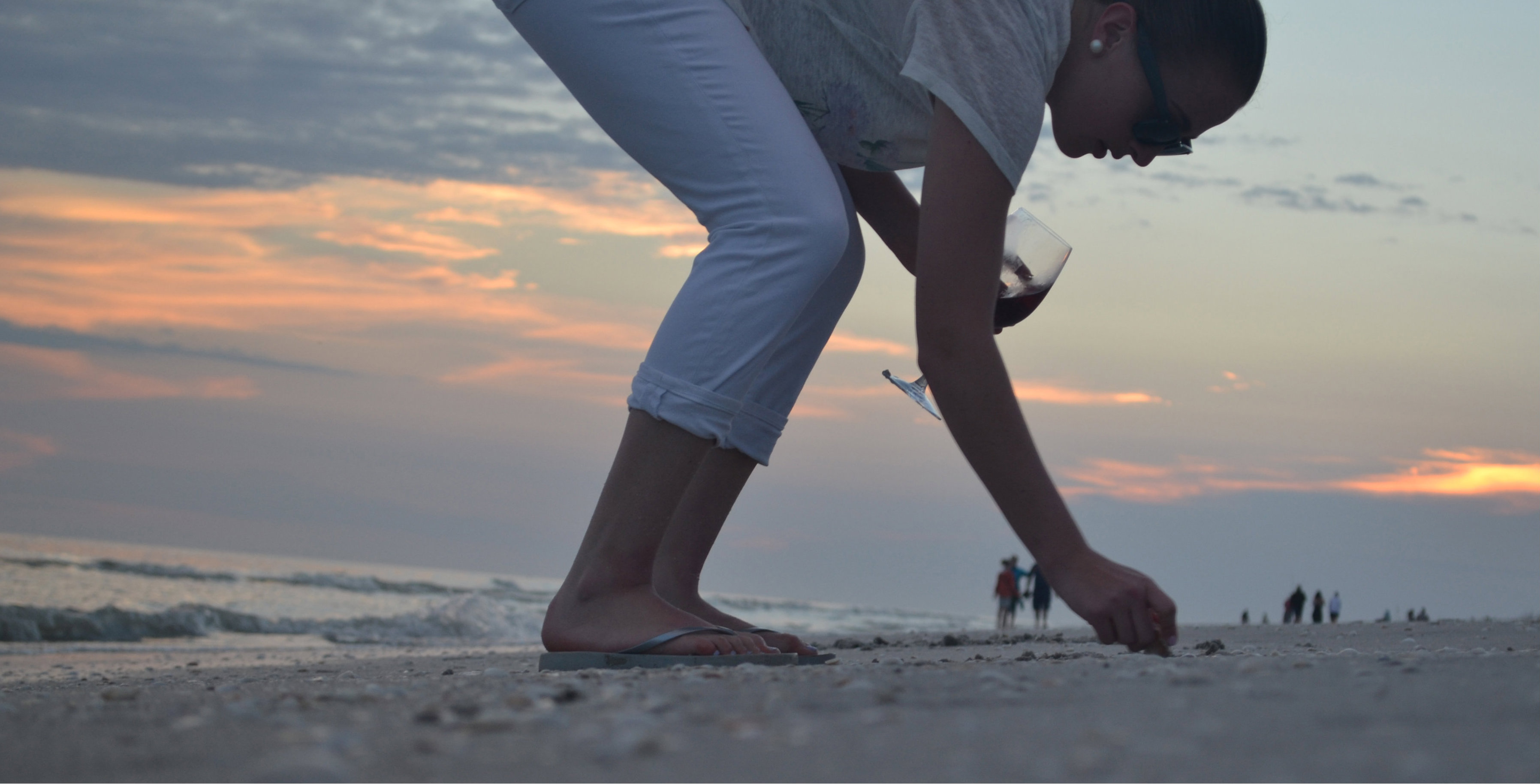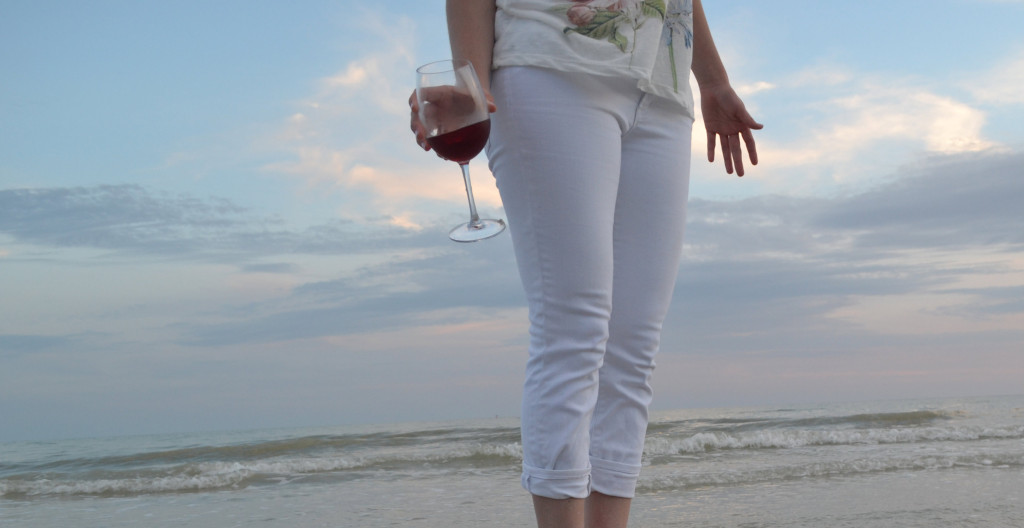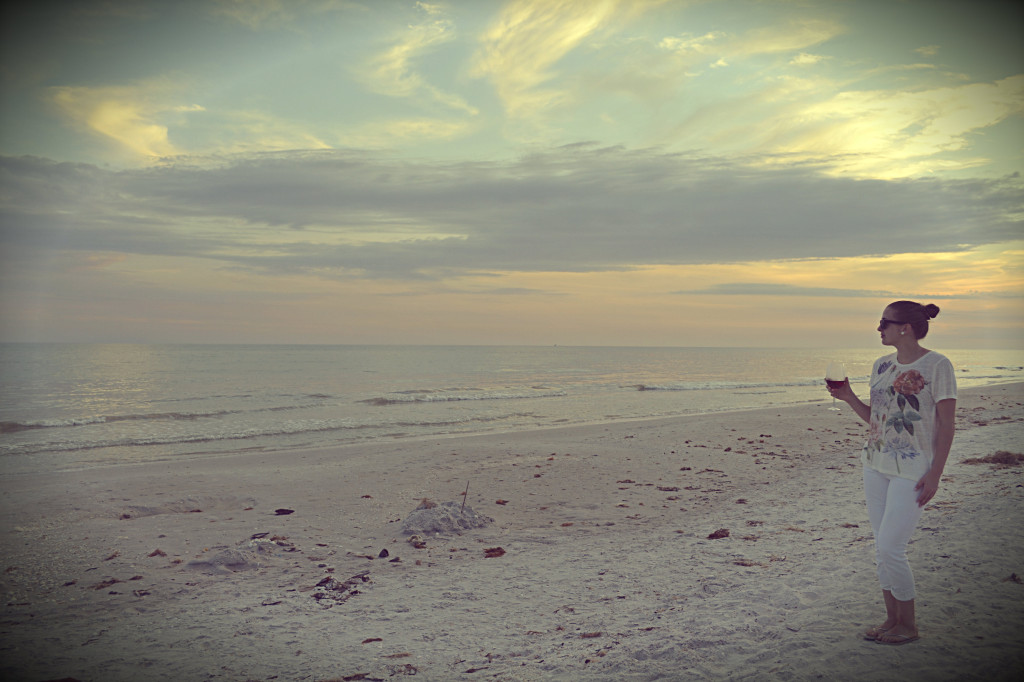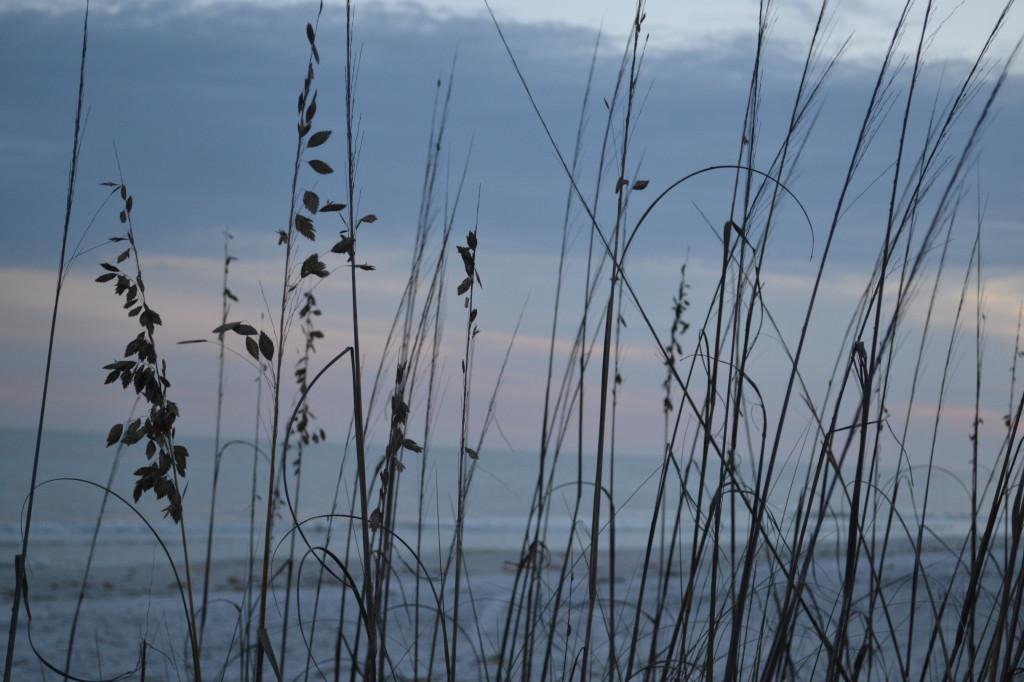 Surprisingly, red wine and white jeans are a good pair!
At this point, I am well on my way to being style icon, Olivia Pope.
Gladiators in #jcrewdenim unite.
Stylishly Yours,
Erin ★
Looking For More Styles I Like?