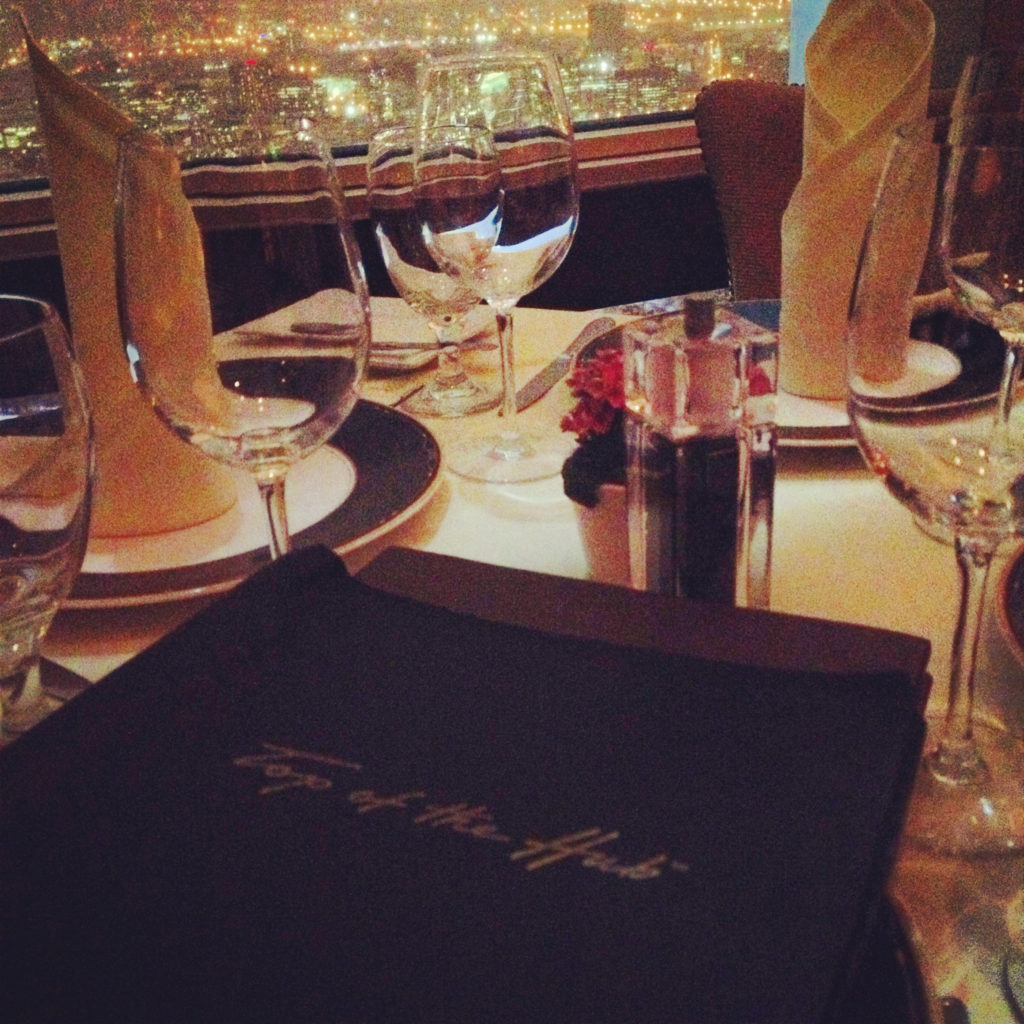 We were lucky enough to celebrate Valentine's Day (a day early!) at Top of the Hub, a breathtaking restaurant overlooking the heart of Boston. Located in the Prudential Center, it was the only viewpoint in the entire city where Boston in February actually looked beautiful. It took a lot of effort to make it through the rain, slush, and freezing temperatures.
Yet, one look at this view, and we were happy we did.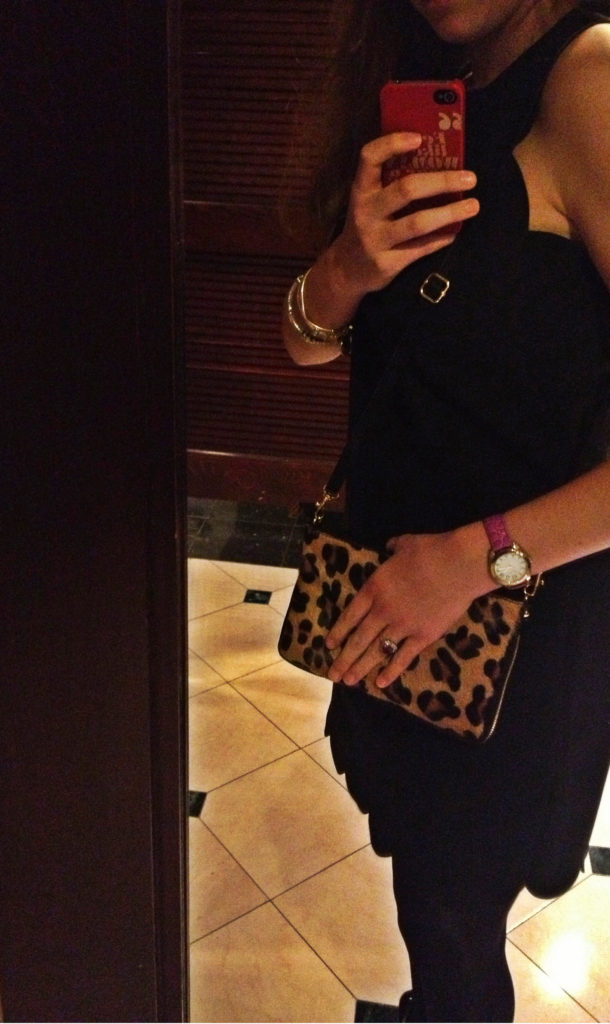 My #OOTN consisted of a very special J.Crew dress with a scalloped hem. I finally broke out this leopard & leather cross-body, which I purchased with Danni & Kristen in Rome this past December.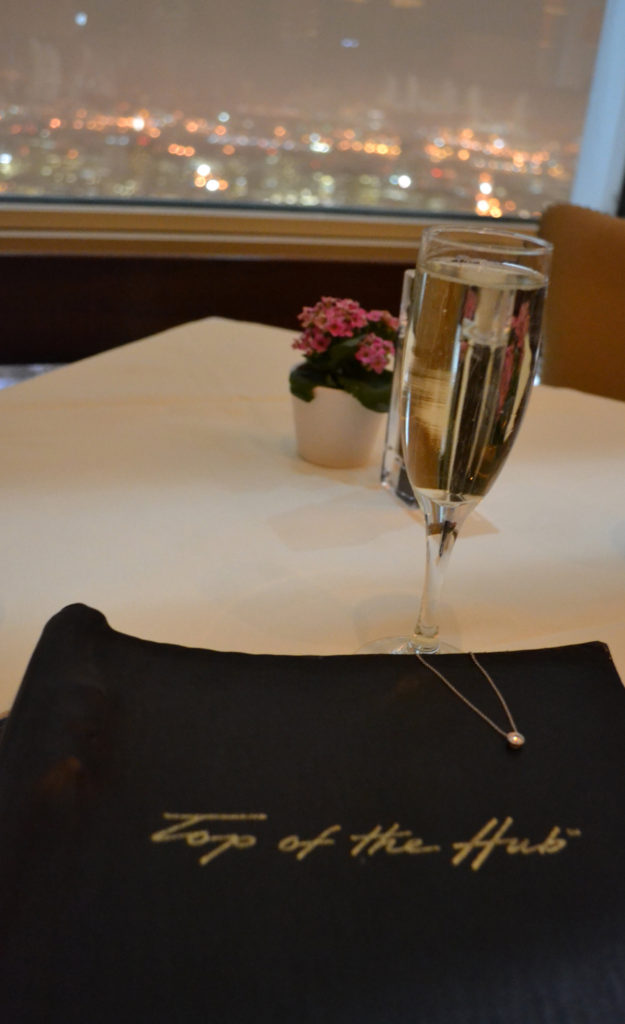 We started the night off with a toast of champagne. Luckily, I wore my Hearts and Arrows Round Diamond which seemed right at home in the luxurious dining room. It sparkle and shine was just the accent my dress needed.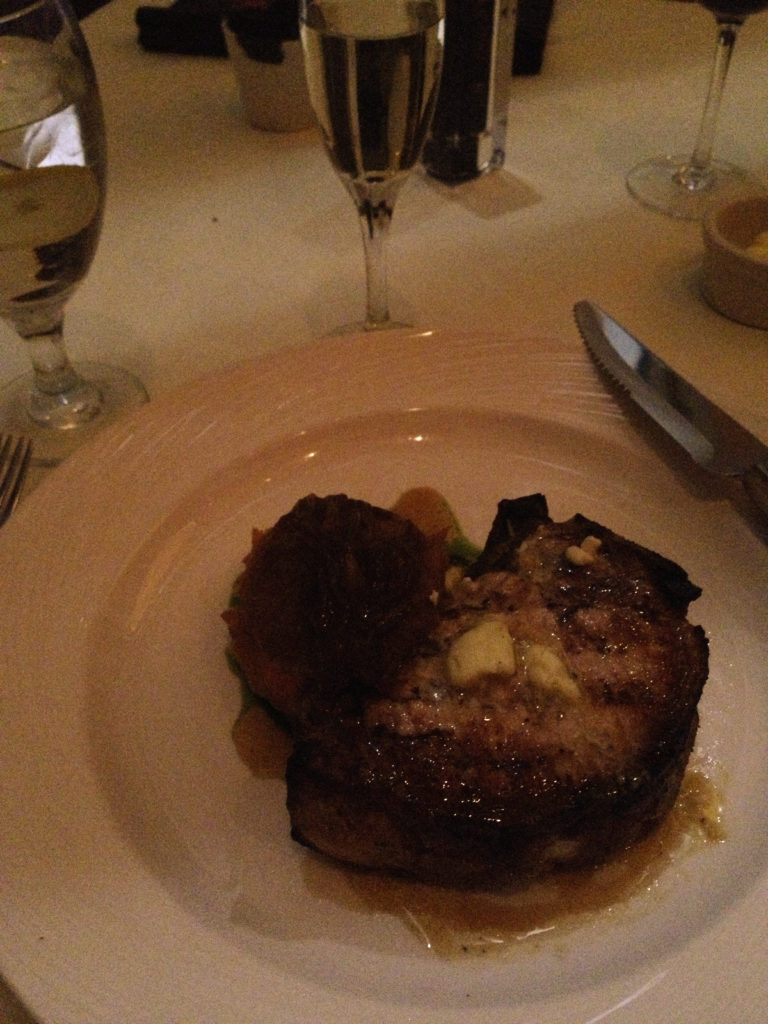 Although I was leaning towards a steak dish, I was encouraged to break out of my comfort zone and sample something a little more interesting. I ordered the pork chops with sweet potato puree. As you can see above, it was absolutely the right call.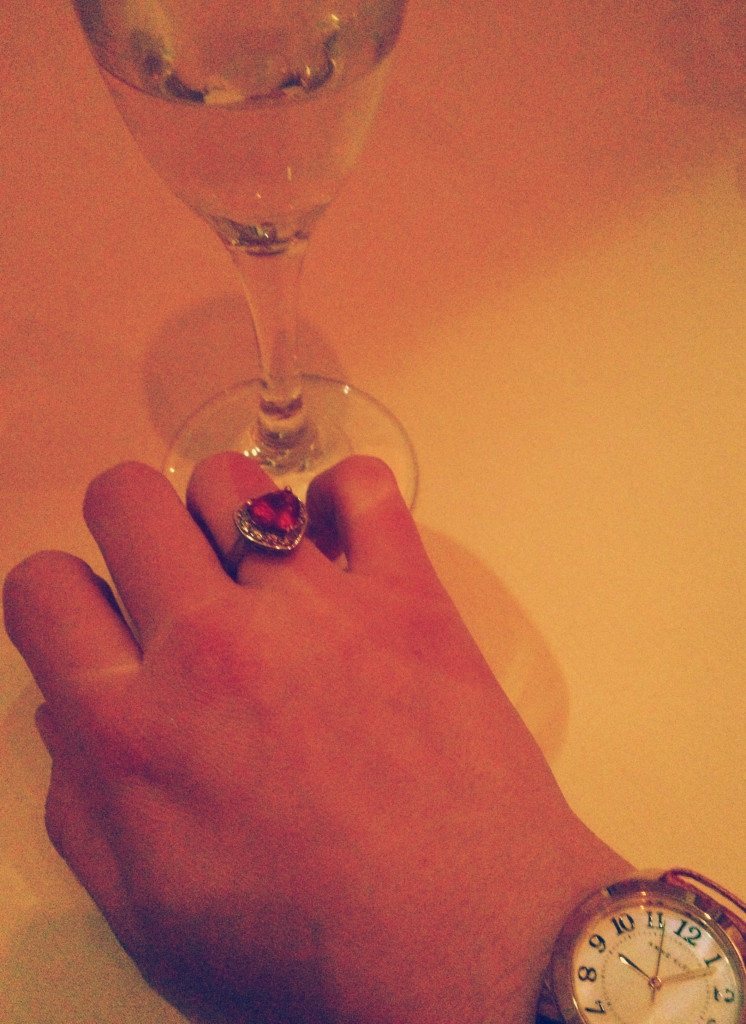 Popping against my all-black ensemble were my Anne Klein pink leather watch and a little heart ring my mother gave me several Valentine's Days ago. I tend to wear it on days (especially holidays) when I miss her a lot!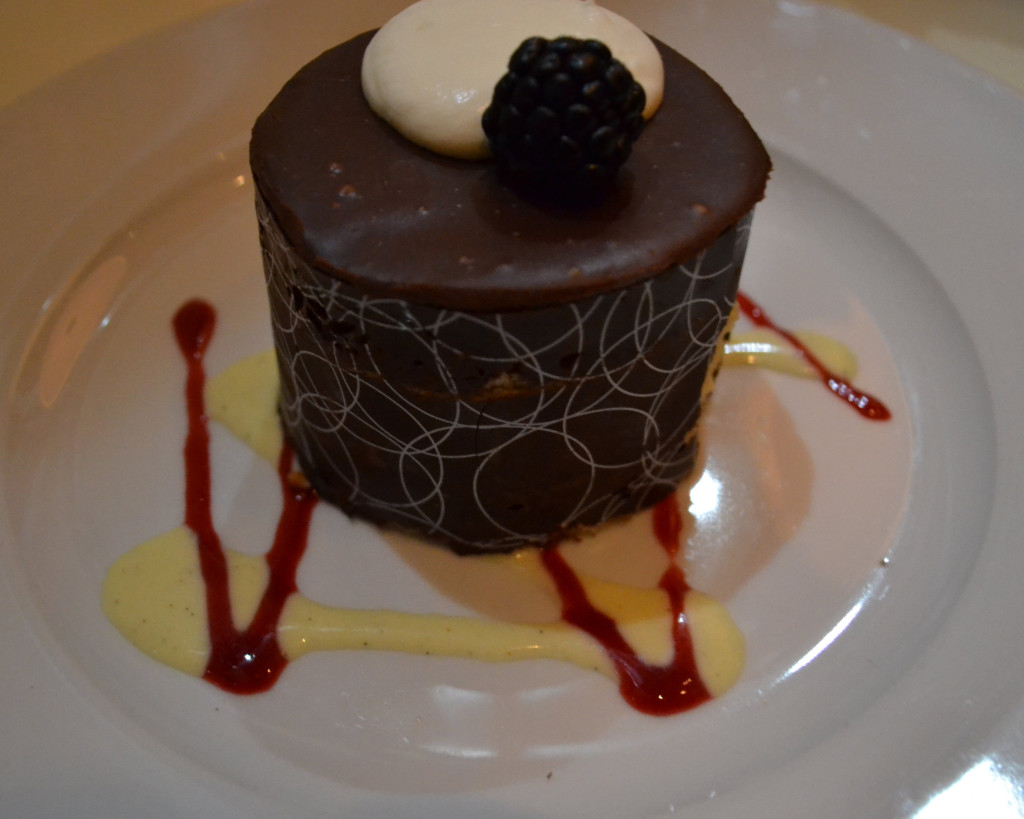 Dessert was a Boston Cream Pie with raspberry sauce, and it was quickly finished despite our fullness from dinner. It was a sweet end to a relaxing night where we could get away from the schedules, meetings, and to-do lists of school, and just enjoy each other's company.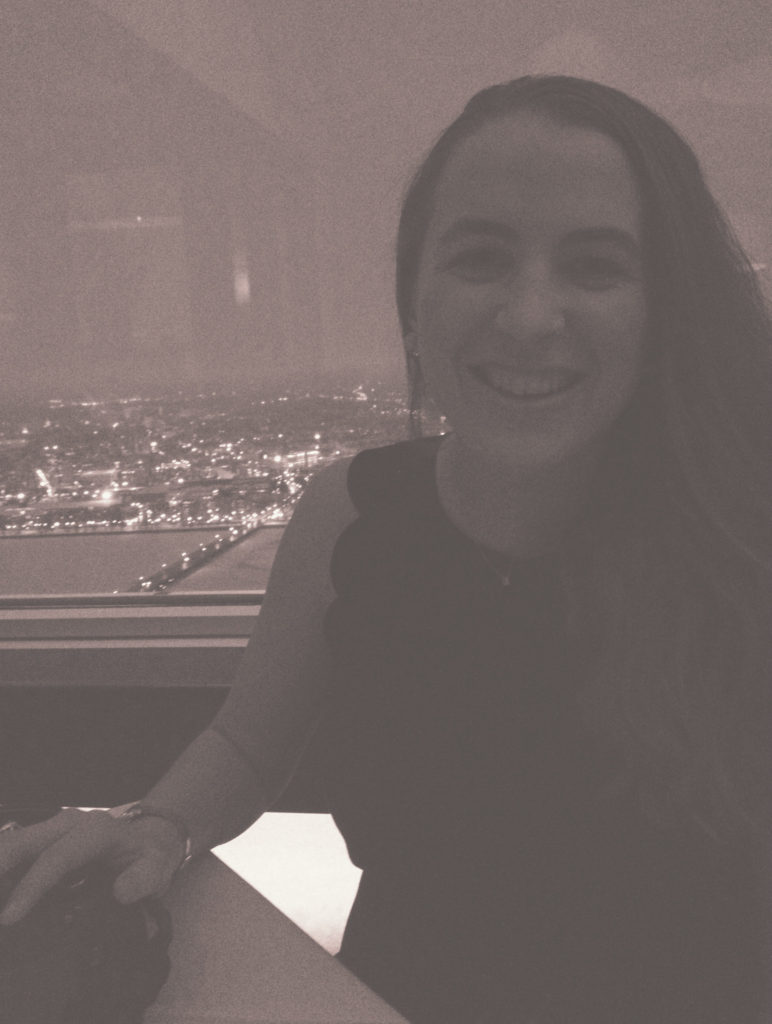 Although this picture is a little dark (mood lighting is a serious business), I hope it illustrates what a lovely evening we had at Top of the Hub. Brian Gavin Diamonds has a way of making even the most special of occasions a little bit more glam with their jewelry.
Even though you wouldn't take a picture with me, thank you, my Valentine, for making every day seem like a holiday worthy of celebrating.
Stylishly Yours,
Erin ★
Looking For More Styles I Like?
[Follow Me: Twitter + Instagram + Facebook!]
Disclosure: In order to develop the best possible content for Styles I Like throughout our partnership, I was gifted the previously mentioned Hearts and Arrows Round Diamond, on behalf of Brian Gavin Diamonds. All opinions are my own, and experiences are genuine. Thank you for supporting the brands that support Styles I Like.