The Christmas season is nothing if not a time to make your home sparkle.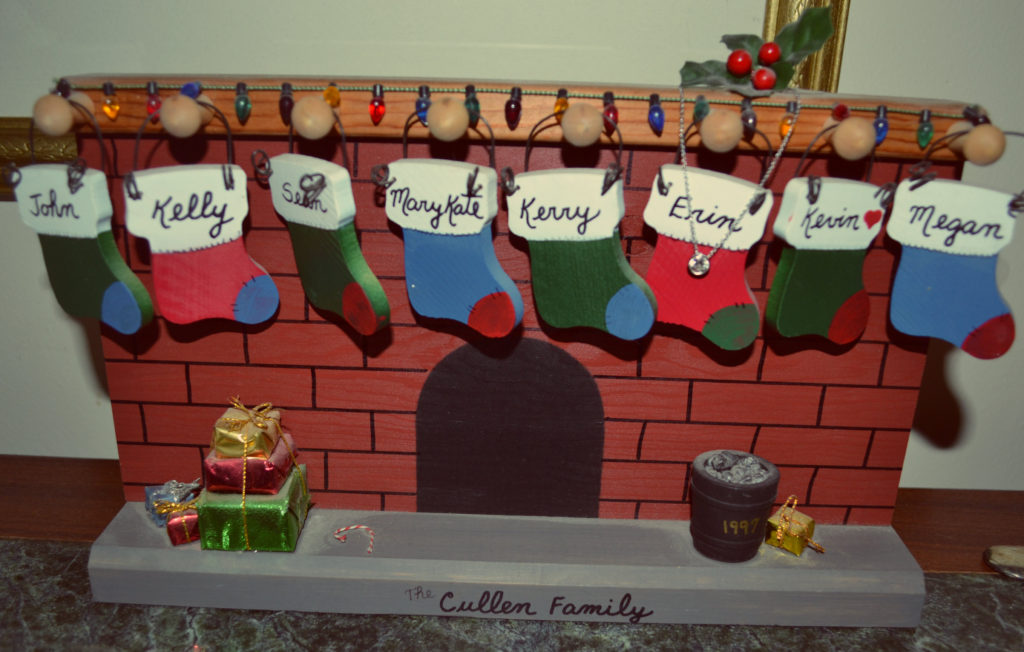 Before I show you how I wore the Hearts and Arrows Round Diamond pendant in some festive wardrobe choices, check out the ways this dazzling diamond was showcased among my family's favorite traditional decorations.
From a present in Santa Claus' sack to an accessory for the piano playing snowmen or even an addition to an already colorful tree, this Brian Gavin Diamond was a perfect decorative accent.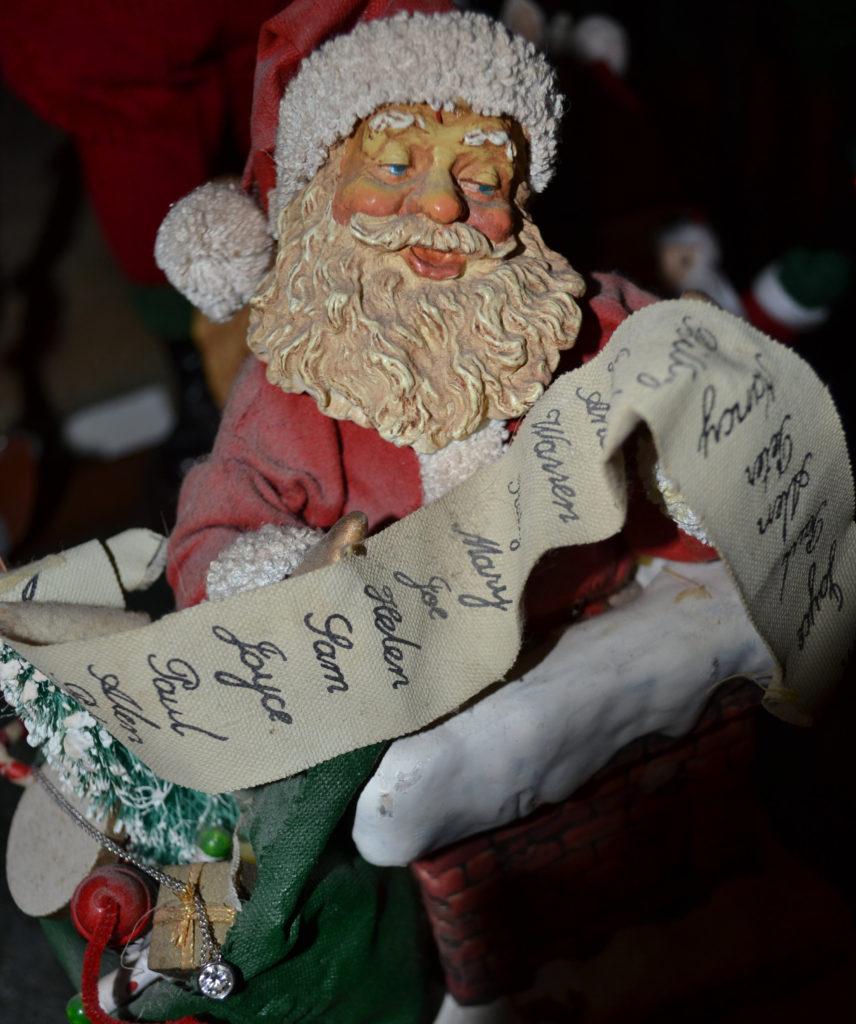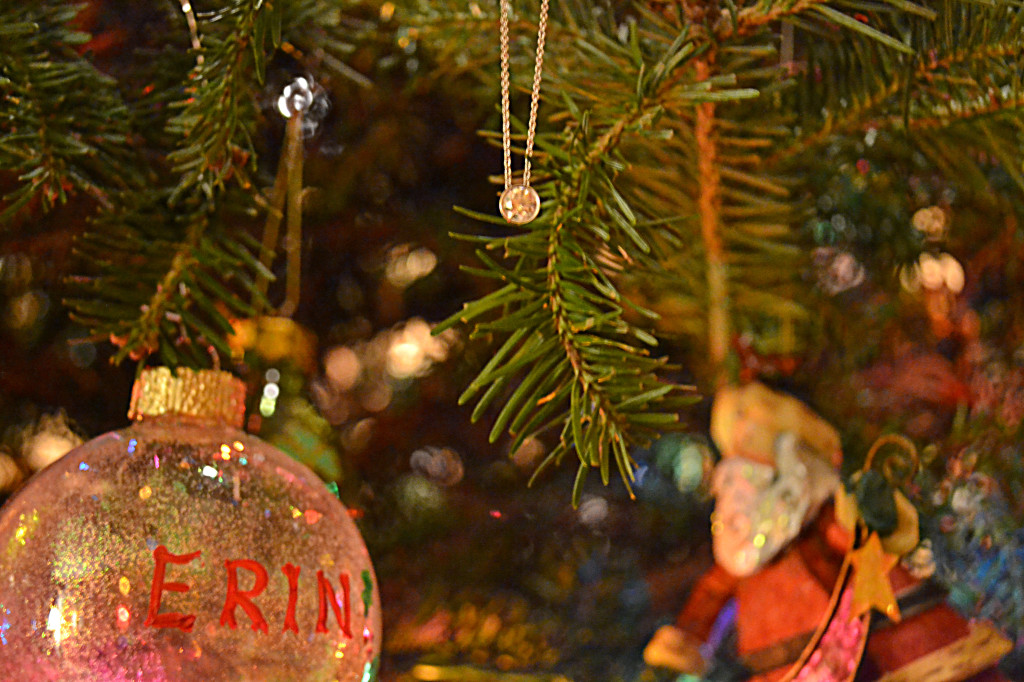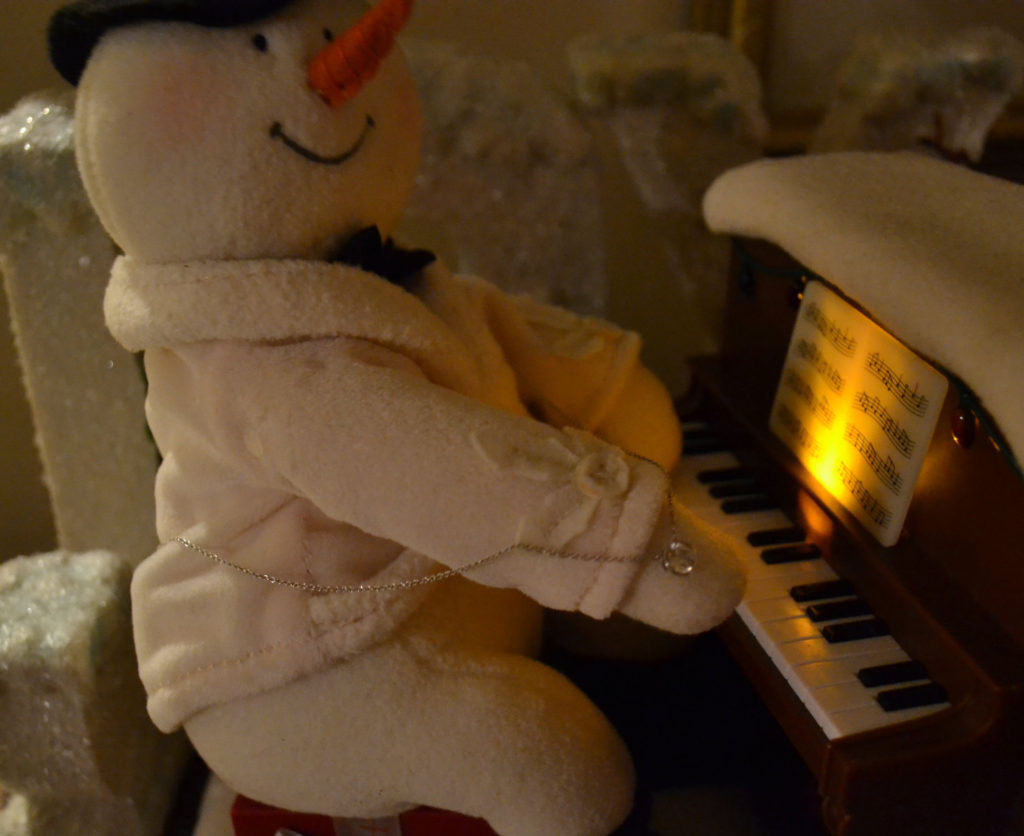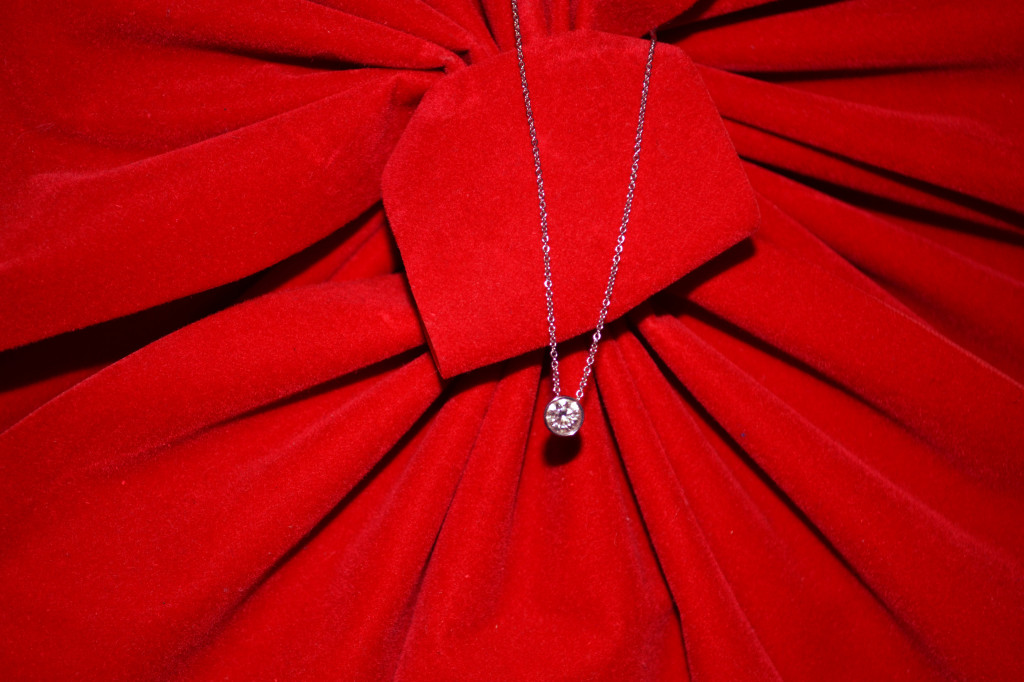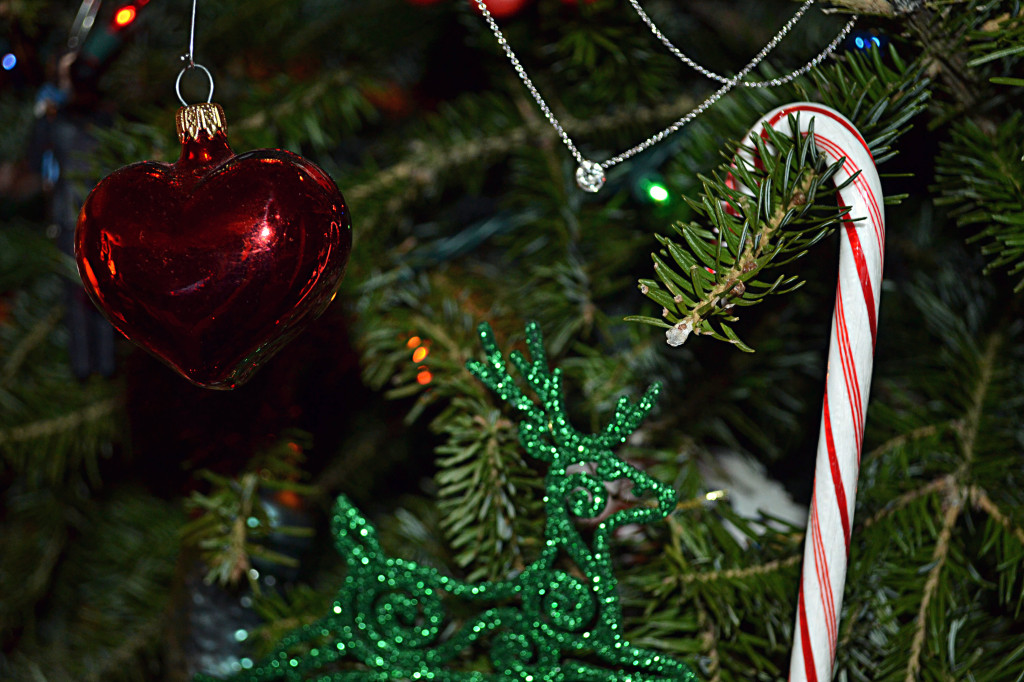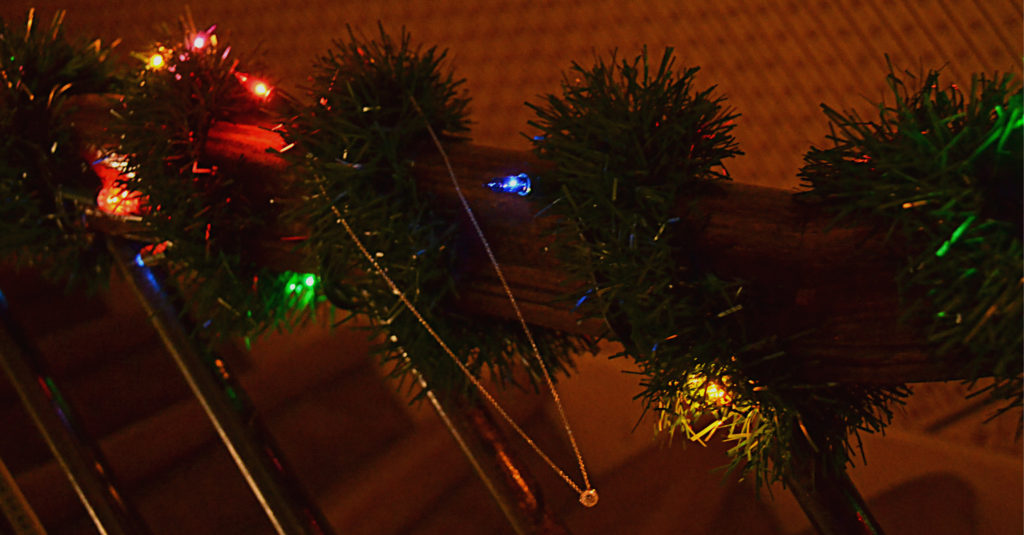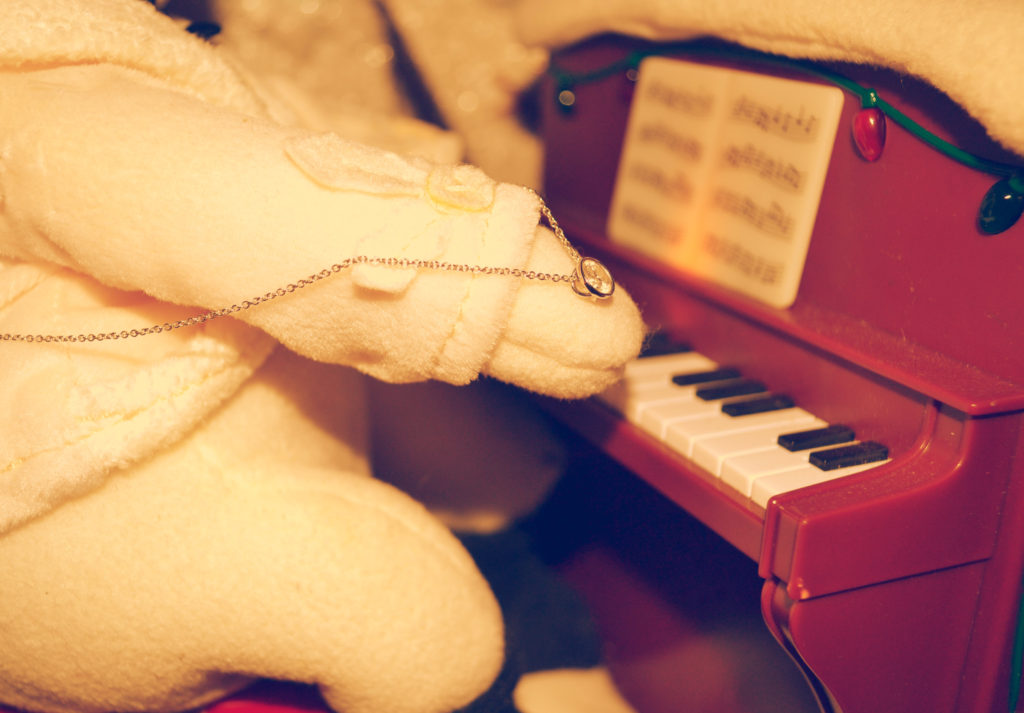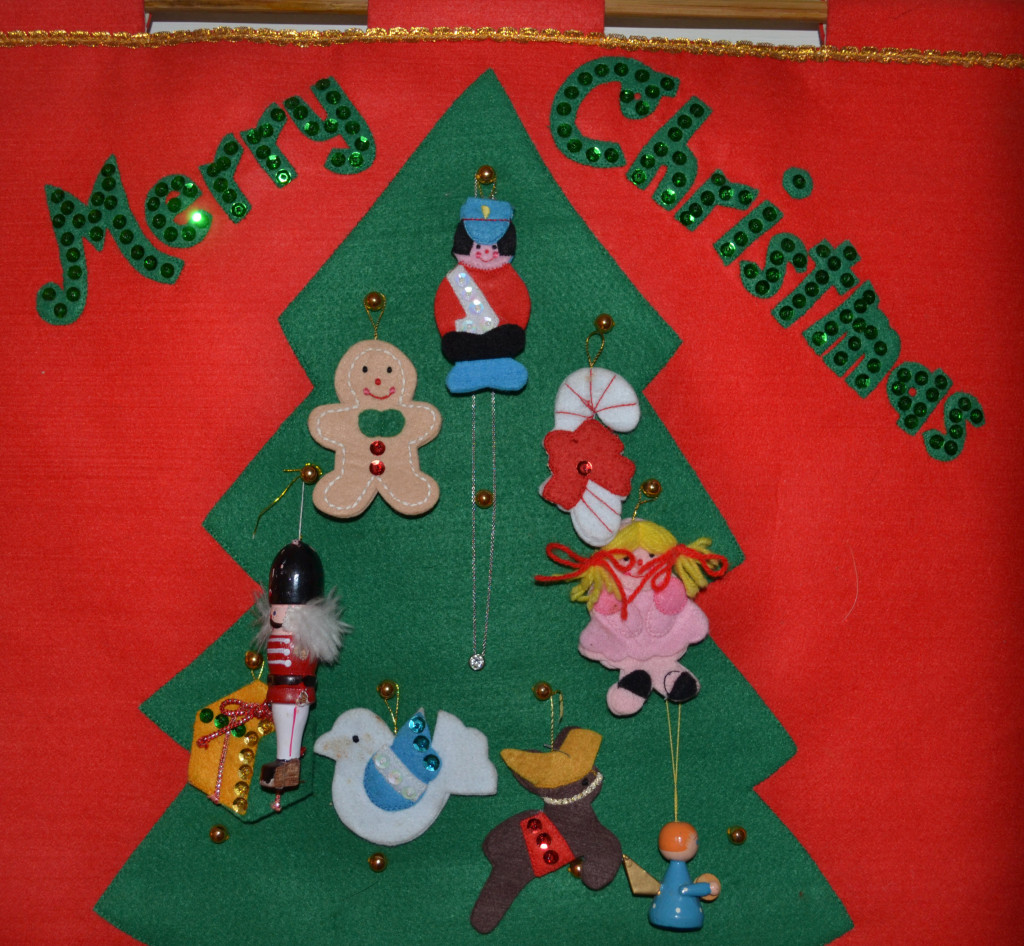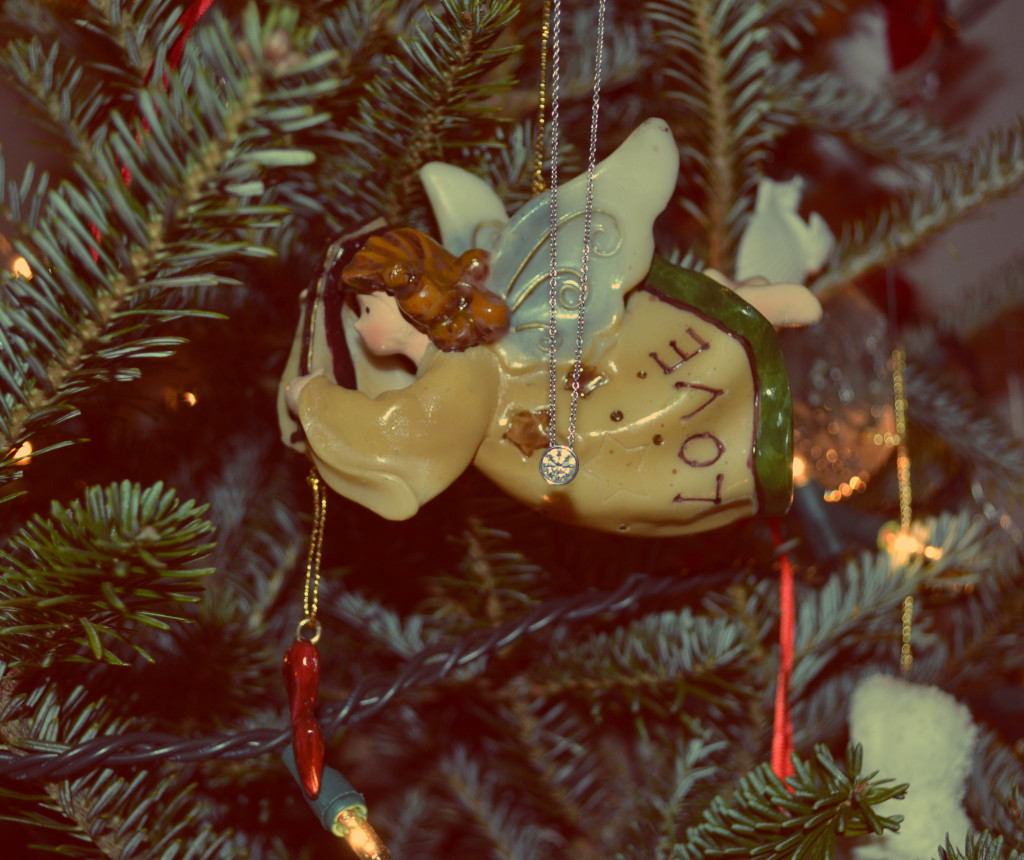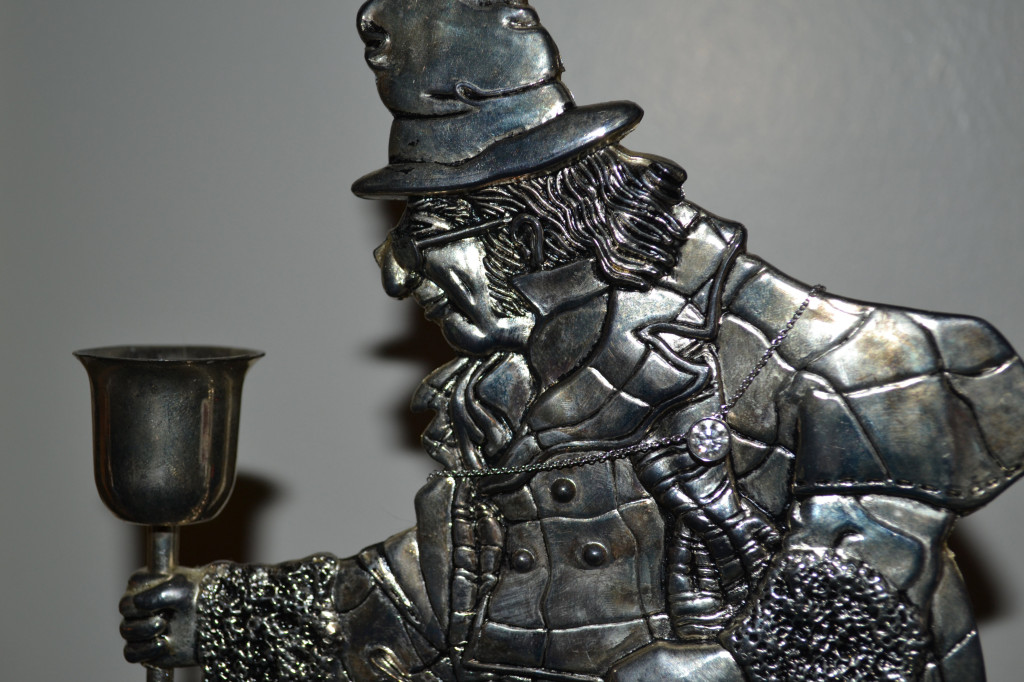 Although it looked fabulous on our Ebenezer Scrooge candlestick holder, I was very excited to wear the Hearts and Arrows Round Diamond pendant myself during several holiday occasions this past year.
It was a stand out piece for Christmas Eve mass with my family.I chose this Brian Gavin Diamond to complement my bright red Penney's dress and giant pearl clip on earrings that I picked up at the San Telmo Market. I hope I looked pretty spiffy for church, but I think I paled in comparison to my four other siblings. See what I mean?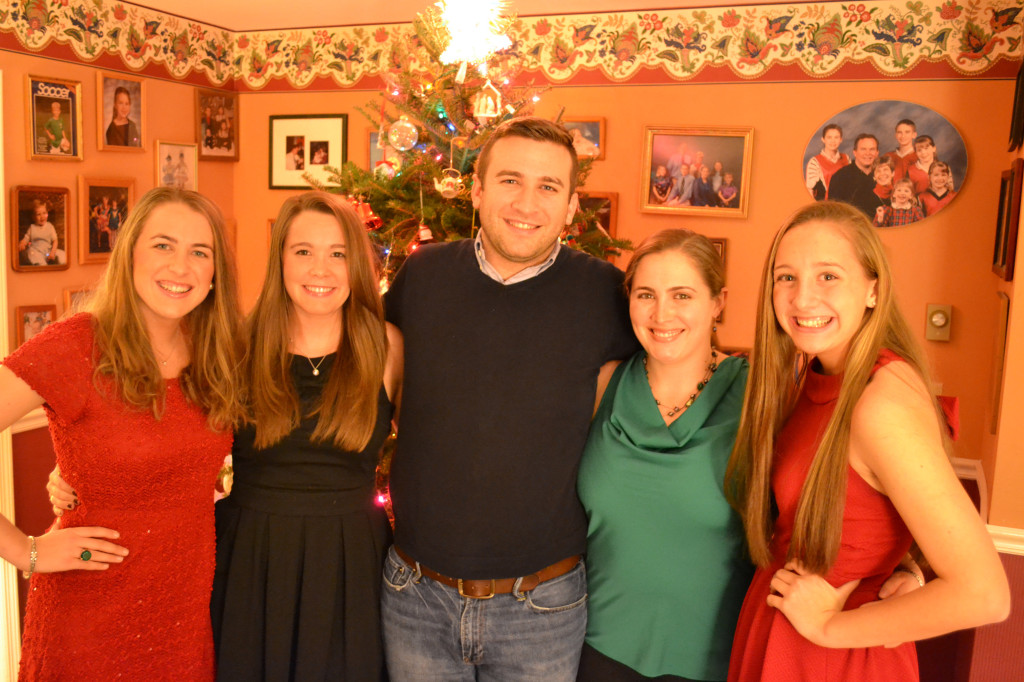 Next, I decided it was necessary for the Hearts and Arrows Round Diamond pendant to make an appearance for a family dinner at our favorite restaurant, Redwoods. My necklace was a simple sparkle with my beautiful Argentine stone earrings and blue one-shouldered chiffon shift dress.
While our family loves to eat out together, this night was especially exciting as it was our first meal altogether since Sean and Blake announced their engagement. As you can tell below, he fits in perfectly with the rest of us. We are so happy to welcome you to our family, Blake.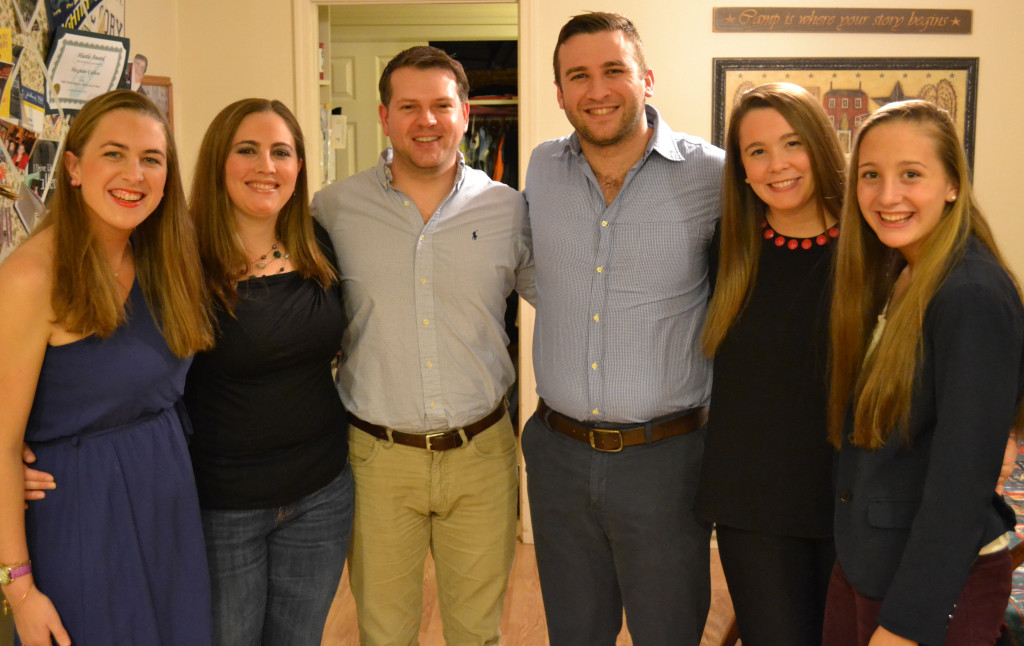 Finally, after several days of alternately wearing dresses and Christmas pajamas, I decided to accessorize my fierce Forever 21 cheetah fur vest, 3.1 Philip Lim for Target sweater, and GAP skinny jeans with Ralph Lauren pearls and the ever present Hearts and Arrows Round Diamond pendant. This was the #OOTN for an evening out with just the siblings in Montclair.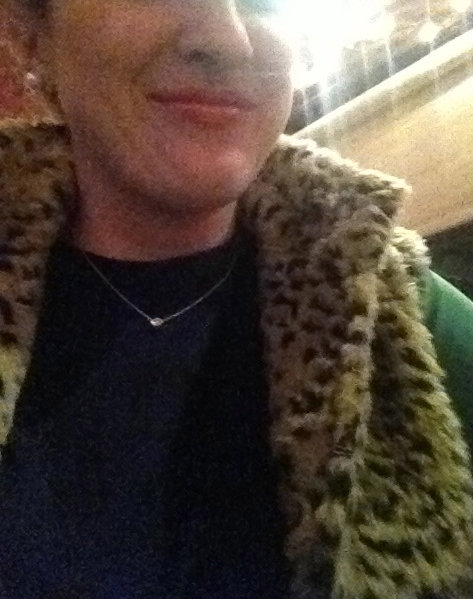 Why do I love my Hearts and Arrows Round Diamond pendant so much?
It has the ability to make even the brightest of seasons – the one full of sweet treats, hearty laughter, pure magic, and time with loved ones – even brighter. I am grateful to Brian Gavin Diamonds for helping to make my holiday season even more special.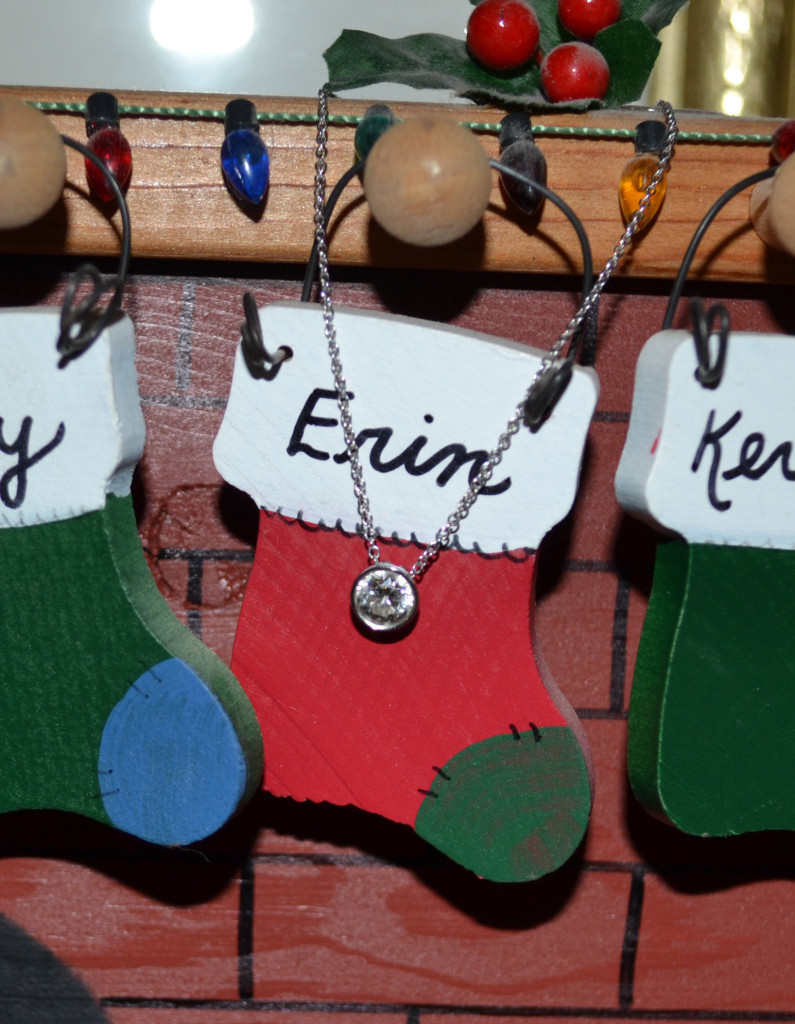 What made your holiday season especially sparkly?
Stylishly Yours,
Erin ★
Looking For More Styles I Like?
[Follow Me: Twitter + Instagram + Facebook!]
Disclosure: In order to develop the best possible content for Styles I Like throughout our partnership, I was gifted the previously mentioned Hearts and Arrows Round Diamond, on behalf of Brian Gavin Diamonds. All opinions are my own, and experiences are genuine. Thank you for supporting the brands that support Styles I Like.